Poker Room Review: Seneca Casino, Niagara Falls, NY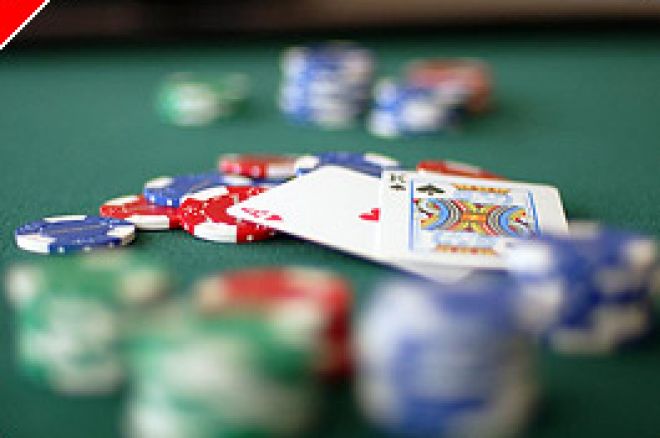 I rolled into this huge casino on the US side of Niagara Falls at 9:40 AM on a Saturday morning, having driven seven hours from Boston on my way to the Canadian side of the border to meet my mother. I was tired but enthusiastic about trying out the action in this the largest of the Seneca poker rooms. (There are two others: one in Irving, New York; the other in Salamanca, New York).
I was not disappointed.
The Seneca Casino is an enormous structure – the tallest and most visible building in the area. It is a modern blue rectangle with two matching swooshes on each side – all aglow at night. It used to be the Niagara Falls convention center. It looks now like a glitzy Las Vegas casino.
The poker room is less spectacular but still very nice. There are 24 tables – all moderately appointed, and looking relatively new and well cared for, if not necessarily luxurious. They use Copaq cards that seemed slightly sturdier than the typical Kems. The dealers were very friendly, most seemed relatively skilled, and not very fast. Their pace matched the mood of the room – a laid-back, friendly, subdued sort of place. Of course, that could have something to do with the fact that I arrived early on a Saturday and many of the players may have been up all night.
I arrived a little before the 10:00 AM daily no-limit hold'em tourney. Of the eight or so tables that were going before the tournament, four were $1/2-blind no-limit with a $100 maximum buy-in, one was a $2/5-blind no-limit with a $400 maximum buy-in, and there were a couple of $2/4 limit and $4/8 limit games as well. They promised that they'd have a $1-5 spread-limit stud game later in the day, but it hadn't gotten more than one player on an interest list by the time I left a few hours later. I should note that when I called back later in the week, at night, to check on the action, they did have a stud game. But it doesn't run all the time.
The tournaments are raked very, very steeply – at 30% of the buy-in. Blinds go up every fifteen minutes and start at 25/25. Starting stack size is 3,000 (if you pay the extra $10.00 for the dealer's pool for an extra 500 in chips – which nearly everyone does). The cash games are raked at 10% with a $4 cap but also with a bad-beat/high-hand jackpot withdrawal of $1.00 per pot of $20 or more.
There are two tournaments a day, one at 10:00 AM and one at 7:00 PM. On Sunday they have a "deep stack" tournament at 6:00 PM where players start with 4,000 in chips and blinds go up every 20 minutes. They also have a few large tournaments a year – the next one coming up was the Seneca Poker Challenge – a $500 buy-in event at the end of July. (As is the case with all poker rooms, you should probably call the poker room before planning to play in any tournaments. Poker tournament schedules change all the time.)
I was one of very few tourists in the tournament game of nearly 60 combatants. After asking around I'd estimate that ninety percent were locals. I ended up getting knocked out when my pair of sixes got cracked by a pair of aces. Now that's what I call a good beat.
From what I observed and could deduce from conversations with the local players, the quality of play tends to be generally poor to average. I noticed only one or two players whom I would characterize as very good. Most were there more for fun than profit. I doubt any professional players make their home here – the limits are too low. They're probably across the international border playing at the nearby Fallsview Casino – which does have high-limit games, especially on the weekend.
There is a very nice buffet offered in the casino, though it isn't cheap. Lunch was $17.99 for the public and $15.99 for those with a player's card from the casino (the cards are free but you have to stand in line to get one). I was also told that their steak house is the best restaurant in the area – but I didn't eat there so I can't attest to the claim. I did hear this from a few people, however, so it's probably a first-rate place for a nice meal. It was expensive, with entrees in the $25-35 range.
There is waitress service for drinks but there wasn't food service – at least I didn't notice anyone eating at the table while I was there. The room is non-smoking and the atmosphere is generally quiet, since the poker room is away from the area of the casino with slot machines. This is both good and bad. It's good because it keeps the noise level down, but it's bad because the room has little passing traffic – meaning fewer gamblers will sit down on impulse.
I enjoyed the atmosphere and the generally laid-back and friendly nature of the players. For those who aren't from New York it will seem that you are in a very different state from that of New York City – as the players are completely different from the Big Apple players you're likely to meet at the poker rooms in Atlantic City or Foxwoods. These are Midwesterners by disposition and temperament, making for a reserved, comfortable poker game.
I'd come back to the room in a heartbeat for the tournaments if it weren't for the outrageously high rake (I've played in charity games with lower rakes). In the meantime, I probably would only come back for the $2/5 no-limit game – the $100 max buy-in and $5 take out of nearly every pot makes the $1/2 game pretty much unplayable. The casino is easy to find, though it may take some asking to find the poker room, which is off the beaten track. Oh, and while you're in the area there's also a nice geological attraction that you might want to visit.
Seneca Niagara Falls Casino
310 Fourth Street
Niagara Falls, NY
716.278.6300
Toll-Free: 877-873-6322