Poker Room Review: The Venetian Resort Hotel Casino, Las Vegas, NV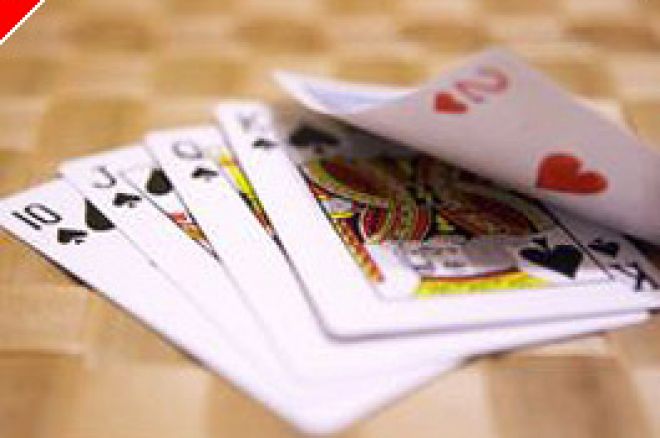 The Venetian's poker room is one of three high-end, luxury poker rooms in Las Vegas, the other two being the Wynn and the Bellagio. The Venetian was designed with appearance in mind, having 21 large-screen plasma televisions, beautiful tables, extremely comfortable, adjustable chairs, richly appointed décor, and a very tasteful, muted, coordinated color scheme to the room – giving it an air of luxury that's unmatched in Las Vegas rooms.
The Venetian Casino itself is at the very highest end of luxury. There are 31 restaurants – many of them featuring fine Italian dining. Fourteen of the eating establishments are in a food court – and are priced very modestly. The casino also offers a terrific array of entertainment, featuring the Blue Man Group and Gordon Brown. There are both indoor and outdoor gondola rides for about $15. The Venetian also houses Las Vegas' version of Madame Tussaud's wax museum. Had I made the mistake of bringing young children to Las Vegas, this is where I would take them.
The poker ain't bad either.
There are 33 tables at the Venetian. They spread a wide range of games. This includes $4/8 and $5/10 hold'em; $10/20 Omaha, $8/16 mixed games and $15/30 limit hold'em. It also includes $1/2, $2/5 and $5/10 no-limit hold'em. There's also a high-stakes area that hosts a $30/60 and $50/100 game from time to time.
When I last visited, during the World Series of Poker at the Rio, there were two large tournaments going on at the Venetian. They had both the CEO Tour, with a $1,000 no-limit hold-'em tournament that day, as well as their Deep Stack tournament. Registration was very well organized, as were the tournaments themselves. While they were underway there were no live games however. They lasted from late morning to mid-afternoon. Satellites were available as well, with extra tables set up just for that purpose, seeping out onto the casino floor.
The live games tend to attract well-heeled tourists and the better – though not the very best — of the local players. After speaking with some of the poker room staff and players I'd say that the ratio of tourists to regulars was about 70:30. The games are surely beatable for the skilled and experienced player.
The poker room is walled on three sides and so is fairly quiet. Classical music plays in the background. The bells and whistles of the slot machines are audible but hushed. Kathy Raymond, the poker room manager, has done an excellent job of creating the ideal playing environment. The room itself is relaxing. The brush, shift manager, and dealers were uniformly smiling, friendly, courteous, and helpful. They truly went out of their way to make the new and experienced player alike feel comfortable at the table.
I've played in dozens of rooms that boast that they'll spread any game the players want to play – only to be rebuffed when I and a few buddies tried to get a game going that wasn't being spread. Not so at the Venetian. I managed to start a rotation game of Stud, Stud-8, High/Low Hold'em, Omaha (high only), and Pineapple. We played $8/16 for a few hours and had a ball.
Players are comped a modest $1 to $1.50 an hour. There are frequent promotions that sometimes boast the hourly comp to $2.00 and $3.00, though with the room packed during the World Series of Poker, no promotions of this sort were needed – and none were being offered. Tableside food service is available, though I didn't notice anyone eating when I was there. The house rakes 10% up to a maximum of $4.00 – pretty standard in Las Vegas.
Overall, if I made my home in Las Vegas I'd probably play many of my games here at the Venetian. If they could get a stud game together on a regular basis I might play all my poker in this room. I give it my highest recommendation.
The Venetian Resort Hotel Casino
3355 Las Vegas Blvd. South
Las Vegas, NV
702-414-1000
888-283-6423