Sexton's Corner – Vol. 3: The Original TOC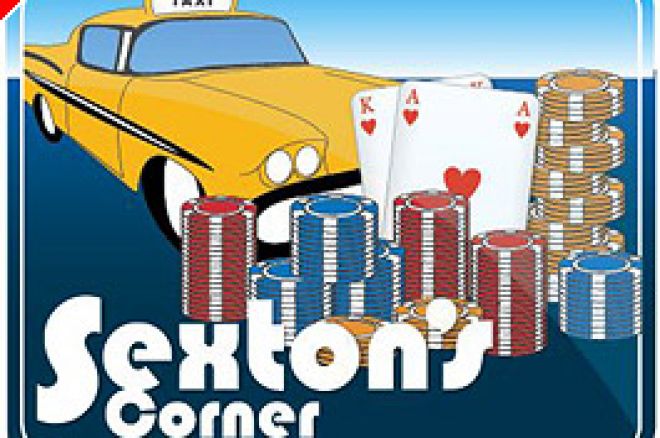 Las Vegas visionary Steve Wynn has had one sign on his desk for many years, a quote by Jonathan Swift that says: "Vision is the art of seeing things invisible." My brother, Mike Sexton, was the creator and founder of the original Tournament of Champions. His vision of where poker was headed was truly ahead of its time. For the record, the TOC was held over three years: 1999, 2000 and 2001. This period preceded the poker boom as we know it today. The poker pros that played in the original TOC days would be the first to tell you that there was something magical in the air. This wasn't just a poker tournament, but an extravaganza that made every player feel proud to be a poker player.
Let's go back in time and look at a few reviews: Linda Johnson, the publisher of Card Player in 1999, said: "Awesome, classy, prestigious, unique, spectacular — if this was a "Jeopardy" answer, the question would have to be, "What is the Tournament Of Champions?" Although the inaugural TOC has been over for more than a week, I still am on an emotional high from the impact that it had on the poker community. Every detail of the TOC was handled in a first-class manner. The opening ceremony was a spectacular event in itself. Part of what made the TOC so successful was the participation by so many foreign players. The festivities began with a Parade of Nations, in which players marched through the crowd with the flags from their respective countries, ala the Olympics. I must admit that this display of patriotism and pride brought tears to my eyes. Next, the lights were dimmed and pictures of famous poker players were flashed on a big screen as Queen's rendition of "We are the Champions" played in the background. We owe all of this to Mike Sexton and his dream and vision that came to pass. Mike has dedicated the last two years of his life to this project. His enthusiasm, despite some resistance, never wavered. I'm so proud of Mike and can't wait until next year's TOC."
Mike's vision of how to set up a final table wowed everyone. He had hired an independent filmmaker to make a film, with four cameras and a boom. There were tiered stands with a tunnel of flags, as the players were introduced; an elevated stage to award the top-country team award; a special Internet broadcast booth to interview players when they were knocked out, and more. All of this added up to so many firsts for the poker world, long before all the TV shows hit. The original years of the TOC created a foundation for so many of the good things for the poker world we enjoy today. In fact, the cameraman filming Mike's closing remarks at the last TOC held in 2001, was someone Mike and his partner Chuck Humphrey had hired as an independent filmmaker, who later became pretty famous. The cameraman's name was Steve Lipscomb, the creator and founder of the World Poker Tour! People are a product of their experiences in life, and Steve definitely learned the importance of making the final table look like a movie set, and transcended what he learned into the ever-successful WPT.
One interesting side note: After Steve Lipscomb's last interview of Mike's closing remarks at the 2001 TOC, after the crowd left, he came over to me and said: "Tom, your brother is like a poker god on that microphone... he is an absolute natural — I can't believe how good he is with no notes or anything!" Steve never forgot that lesson, either, as the first person he called with his WPT brainchild was Mike Sexton. He said "Mike, I've got good news and bad news. The good news is I want you to be my lead announcer on a new TV show called the World Poker Tour. The bad news is you won't be able to play in these events, as we will need consistency in the broadcast booth." The original TOC served as Mike's audition for the job, and the poker world was the beneficiary, as Mike proved to be in the right guy in the right place. He and his good friend, Vince Van Patton, are entering their sixth season in the broadcast booth for the WPT.
Perhaps you'll win a trivia contest by naming all six TOC Champions: 1999 - David Chiu; 2000 - Spencer Sun; 2001 - Brian Saltus; 2004 WSOP TOC Annie Duke; 2005 WSOP TOC - Mike Matusow; and last but not least, the 2006 WSOP TOC - Mike Sexton. When Mike won in 2006, the poker pros were so happy for him, as they appreciate what he has meant to this event from the very beginning.
The Cab is Parked,
Tom Sexton
Tom Sexton is a featured columnist for PokerNews.com. Tom attended the University of Oklahoma on a full gymnastic scholarship, where he was captain of the team four straight years, becoming the first NCAA All-American and Big Eight Champion in OU's gymnastics history in 1968. The Sexton family is well established in poker and includes Tom's brother Mike, the World Poker Tour commentator and poker's "First Ambassador", as voted by his peers. Tom welcomes your thoughts and comments about any of his articles. His e-mail is TSStarbuck1@aol.com.