Team PokerNews Qualifier Mikkel Madsen Makes Final 36 Players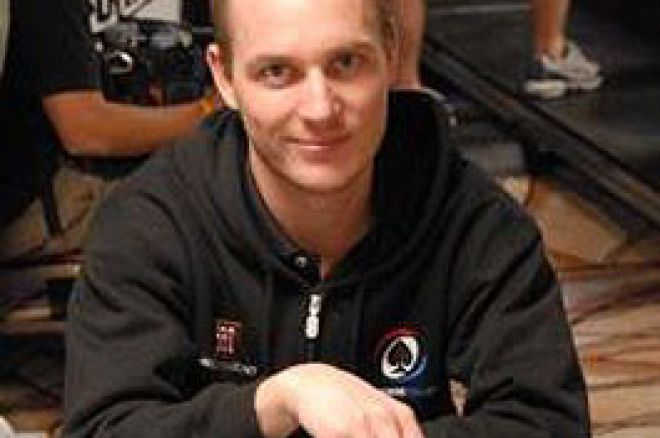 From $100 to $285,000. Does that sound good? That's what Denmark's Mikkel Madsen has been able to achieve for himself over the last week and a half. In May, Mikkel put $100 into play on Mansion Poker, and was able to turn that $100 into a $12,000 Team PokerNews package.
Madsen is currently 25th in chips out of the final 36 players in the Main Event of the World Series of Poker. Mikkel is guaranteed at least a $285,678 payday, and will be all over the ESPN telecasts, as the coverage of today's play will be really intense.
Mikkel had a wild up and down day on Day 5, losing half his stack on more than one occasion, including losing a million-chip pot to WSOP Circuit winner Cory Carroll. Madsen doubled up on more than one occasion, including winning a coin flip for all his chips against John Spadavecchia, Mikkel's A-K being rewarded on a
flop.
Madsen made one huge call late in the evening last night against none other than the Poker Prince himself, Scotty Nguyen. Madsen smelled out a river bluff from the 1998 Main Event champion, and called Scotty's 700,000 river bet with third pair. The pot boosted Madsen's chip stack to near its tournament high of around 2.2 million, and Madsen currently stands at 2,080,000 in chips.
Madsen probably likes his table draw for today, as despite being in the lower half of the chip counts, there is only one player at his table with significantly more chips than him. Hevad Khan has 7.6 million in chips, and Madsen has position on Khan. There are five other players at the table with fewer chips than Madsen, and with the blinds at 30,000/60,000 with a 10,000 ante, one would expect a lot of early action at Madsen's table.
$100 to… who knows? Maybe 8.25 million dollars, and a world title. Either way, Mikkel Madsen has been living the dream for the last week or so, and hopes his WSOP dream can come true on Tuesday at the final table.