WSOP Academy Announces New H.O.R.S.E Camp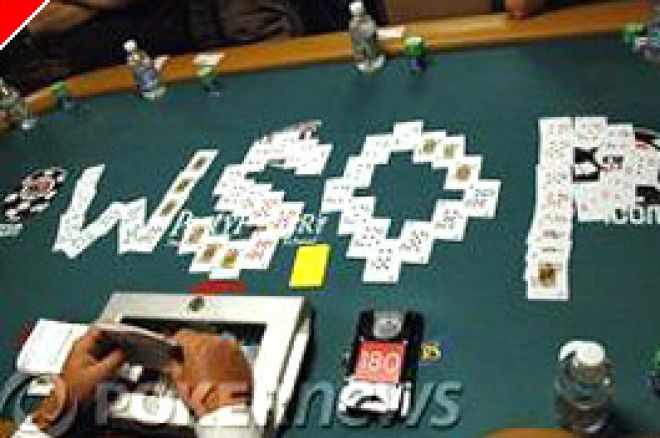 The WSOP Academy wants poker players to come to H.O.R.S.E. camp. For the first time ever, the WSOP Academy will offer an instructional poker camp devoted to the increasingly popular mixed game, H.O.R.S.E.. From November 2–4, 2007, at Caesars Palace in Las Vegas, camp participants will learn from some of the best minds in poker how to play the five games that comprise H.O.R.S.E.: Texas Hold'em, Omaha Hi-Lo, Razz, Seven-Card Stud, and Stud Hi-Lo Eight or Better.
Attendees will be taught H.O.R.S.E.-sense by a group of championship-level instructors, headed up by Howard Lederer and Annie Duke, who will be joined by Greg Raymer, Andy Bloch, Mark Seif, Alex Outhred, and many others. In addition, former FBI agent Joe Navarro, an expert on nonverbal behavior, will be on hand to give his insights on reading poker tells.
The camp will feature daily in-depth seminars on each of the individual games that make up H.O.R.S.E., plus bonus instruction in no-limit hold'em, useful in non-H.O.R.S.E. tourneys. What's more, participants will get the chance to win seats for the 2008 World Series of Poker. On the second day of the camp, a tourney involving all of the games discussed that day will be held, and the top four finishers will each receive an entry to next year's $2,500 H.O.R.S.E. event. On the camp's final day there will be another tournament, with the winner receiving a seat for the $10,000 WSOP Main Event.
Over the course of three days, camp participants will have the opportunity to sit down and play poker with world-famous champions of the game and learn advanced strategy from them. So far, the WSOP Academy poker camps have been highly successful at producing winners — most notably, Sally Anne Boyer, who attended the inaugural WSOP Academy Ladies Only poker camp and soon thereafter became the 2007 WSOP Ladies Event champion.
Players who would like to attend the H.O.R.S.E. poker camp will need to pony up $2,199. Space is limited and this event is expected to sell out well in advance. More details are available at the WSOP Academy site: www.wsopacademy.com.