WSOP Stories -- Poker Hall of Fame: The Growth of Our Roots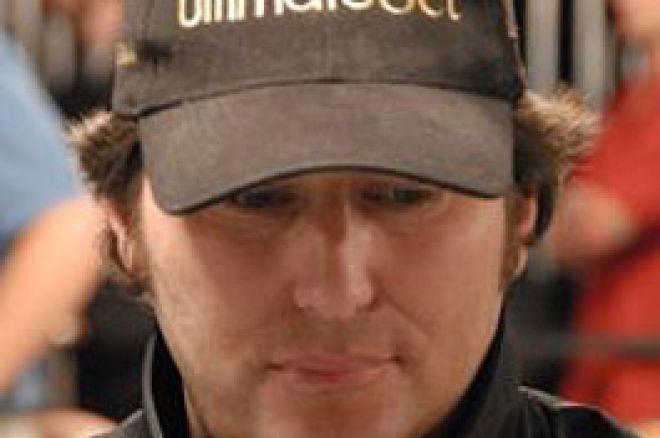 This year's WSOP's Poker Hall of Fame inductees were Barbara Enright and Phil Hellmuth. Much will be made of their individual and unique accomplishments; the first woman inductee and the milestone eleventh bracelet winner. But in a sense, the most significant aspect of their induction should be looked at collectively, not individually. Both Barbara Enright and Phil Hellmuth are noteworthy products of the inclusive tournament system that has come to define and differentiate our sport.
In past years, we have, for the most part, recognized the roots and pioneers of poker. The Poker Hall of Fame includes such historical figures as Edmond Hoyle and "Wild Bill" Hickok. It is filled with the colorful, talented road gamblers and visionaries that helped propagate the game. It's not to say that our historical roots have trumped skill in the Hall of Fame, as the inductions of Doyle Brunson, Johnny Chan, Chip Reese, Stu Ungar and TJ Cloutier, etc. will attest. But together, Enright and Hellmuth epitomize the outgrowth of poker's philosophically inclusive roots.
In 1988, Phil Hellmuth, age 23, made a WSOP final table and cashed in the Championship Event. The following year, Hellmuth became the youngest player ever to win the WSOP Championship, scoring the first of his eleven bracelets. Phil Hellmuth started his stellar career as a young, inexperienced player. The barrier to enter most sports is high. Most sports have a formal professional rank and/or strict pre-qualification requirements to play in championship events. Some sports have seeding based on past performance or status. To every extent, Hellmuth's skill was given the opportunity to flourish as a direct result of poker's non-exclusive tournament system. He put his money down, he went up against the best players in the world, and he won.
Poker was, and still is, a male dominated game. One might believe that it would have been even more susceptible to gender discrimination than other sports. There has never been a gender bar in poker. In fact, to encourage more participation by women and in deference to their historically lower earning power, the WSOP has included a lower buy-in women's event ever since 1977. The first tournament Barbara Enright won was the 1986 WSOP Ladies Event. She came back and won it again in 1994. In 1995, Barbara Enright made the final table of the WSOP Championship Event and is still the only woman with that credential. In 1996, Enright won her third WSOP bracelet in the Pot Limit Hold'em event.
Barbara Enright and Phil Hellmuth did not build poker. They embody who the visionaries and pioneers built it for. Whether intentional or not, by inducting Enright and Hellmuth in the same year, the Poker Hall of Fame has made a clearer statement not just about who we were – but who we are.