WSOP Stories: Poker Writers Walking the WSOP Walk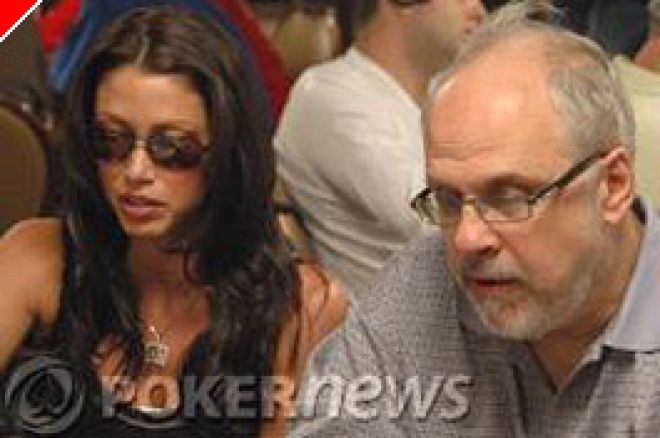 A common critique of writers is that they can talk the talk, but many of poker's noted authors walked the walk this WSOP. While you probably wouldn't want to share a table with any of them, it's comforting to know our industry's writers have what it takes off the page and on the felt.
Perhaps most noteworthy was Michael Craig, who cashed three times this year, including two final-table appearances. Michael Craig hadn't planned on writing about poker. But after his early retirement from the legal profession, he found himself at a poker table in Las Vegas hearing about a huge cash game going on at the Bellagio. Craig went on to write, "The Professor, the Banker, and the Suicide King;" the fascinating account of Dallas banker Andy Beal's series of high stakes heads-up matches against poker's most talented pros. Craig attributes much of his success this year to working on his latest project, "The Full Tilt Poker Strategy Guide: Tournament Edition." As editor, Michael Craig worked along side some of the best tournament players in the world, documenting their secrets to success. If Michael Craig was keeping his own playing talents a secret, that cat came out of the bag at this year's WSOP.
Matthew Hilger's most recent book is "The Poker Mindset: Essential Attitudes for Poker Success," but Hilger has demonstrated he has more than attitude when it comes to the WSOP. Hilger has eight WSOP cashes since 2004, including Main Event money finishes in 2004 and 2005. Matthew Hilger survived Day One of the 2007 WSOP Main Event and is set to play Day Two.
David Sklansky is hardly a newcomer to the WSOP, sporting two bracelets from 1982 and a third from 1983. While the author of such poker classics as "The Theory of Poker" and "Tournament Poker for Advanced Players" has already exited the Main Event this year, he leaves the 2007 WSOP with three more cashes, including a final table.
Lou Krieger wrote the popular "Poker for Dummies," and proved he wasn't one when he ended his WSOP Main Event Day One with better than an average stack. Also the author of "Hold'em Excellence: From Beginner to Winner," Krieger tends to invest his poker dollars in cash games rather than tournaments. But even with the acknowledged higher variance, Krieger couldn't pass up playing the big one this year.
Playing against our industry's writers represents a double danger: not only are they a threat to take your chips, but they'll probably write about it too.