WSOP Stories: Subdued Day 1A: New Trend or Anomaly?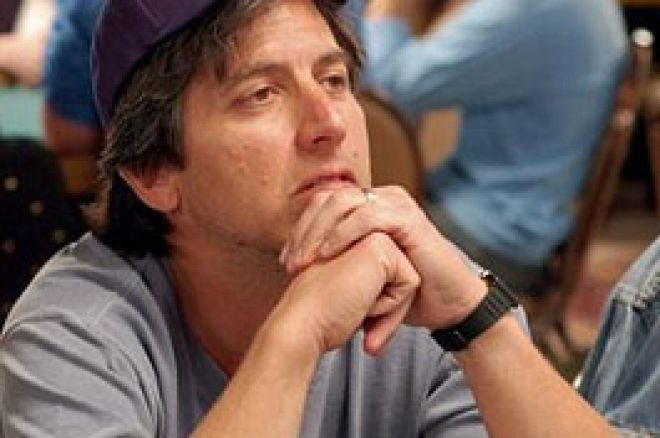 There were no funny hats. No one jumped up on his chair screaming when he won his first hand. And the only funny costume was Jeff Madsen living up to the losing end of a prop bet. Could this really be a Day One of the WSOP Main Event?
For the past few years, Day Ones have earned a reputation for having a bit of a circus atmosphere, but little of that was in evidence today. From the start, the players fell into a pace consistent with the marathon this event truly is. Absent was the nervous buzz, the hysterics, or the sprinters that classically burn themselves out within the first of many hours. Even the media was more subdued. In past years, the first person to bust out was barraged with forty reporters and a jogging camera crew. This year, the first player down was allowed to leave with some dignity and their own disappointment.
Some people speculated that the diminished number of online tournament qualifiers was the key to today's calm. Their rationale was that with less people technically freerolling, a higher proportion of players felt the full import of their $10,000 buy-in. Another theory posed was that space was the final frontier when it came to today's more rational behavior. In past years, tables were ten- or eleven-handed and packed wall to wall. With the addition of a fourth Day One, today saw a full, but not overflowing, room with nine-handed tables.
It's not like the room was a serious grind; far from it. Comedians Ray Ramono and Brad Garrett, seated tables apart, entertained their quarter of the room by trading good natured barbs. And they were not the only celebrities in the field. We had rap moguls Irv and Christopher Lorenzo in the house. Tobey McGuire made yet another WSOP appearance. Kirk Acevedo, co-star of television shows such as The Black Donnellys, Oz, and Band of Brothers, was also in attendance. But even with the celeb factor, the day felt like poker and not showbiz.
One day does not a trend make, nor does one Day One. It could just be the heat. Or maybe poker has collectively and culturally matured. As we move through the rest of the alphabet of Day Ones, we might find more clues to today's mysterious civility.