WSOP Stories: Two Golden State Women Remain in Main Event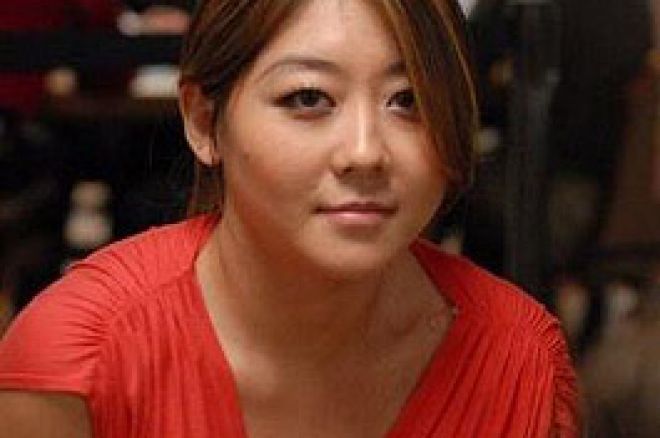 As the Main Event field whittled its way down to 112 players at the end of Day Four play, two women remained. Kelly Jo McGlothlin and Maria Ho will start Day Five with 871,000 and 885,000 chips respectively.
Kelly Jo McGlothlin lives in Palmdale, California, where she is a police dispatcher. She won her way into the Main Event via an enterprising home-game system. Her home game hosted a series of tournaments where the buy-ins were pooled each time. The goal was to send the top player from their series leader board to the Main Event once the $10,000 buy-in was amassed. Throughout the series, Kelly Jo resided at the top of the leader board. In the end, she had the top spot and was sent to represent her home game. She has a large crowd of supporters watching her progress here at the Rio; predictably, it's made up from the players from her home game. While McGlothlin has played some minor events, this is the first major tournament she has played.
Maria Ho started playing poker at an early age, facilitated by the numerous Native American card rooms located near the University of California, San Diego where she attended college. Once she graduated, the felt became her full-time passion. Maria is primarily a cash-game player, but has moneyed in two WSOP events (one in 2005 and one this year). But no matter how she does from this point on, her 2007 WSOP Championship performance will be her largest tournament cash to date.
So far only one woman has made it to the WSOP Championship final table. Back in 1995, Poker Hall of Famer Barbara Enright finished in fifth place. While there are still days to go before a final table is set, McGlothlin and Ho, both from California and almost even in chips, also share a hope of breaking that gender record.