WSOP Updates, Event 52, $1,000 NLHE – Graves, Haxton, Tran Head Final-Table Lineup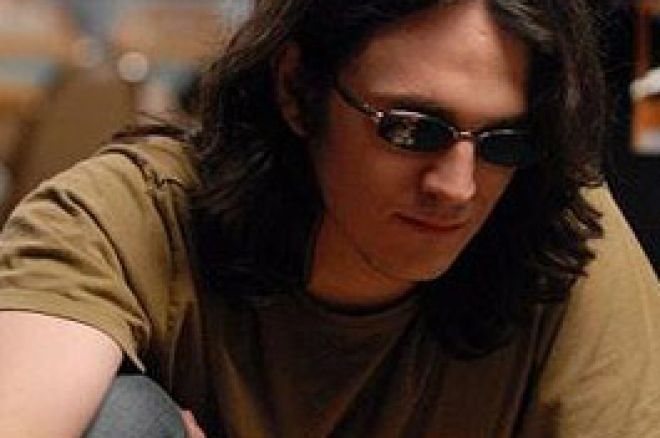 The final table is set after the second day of play in Event #52, $1,000 No Limit Hold 'Em. Tuesday's action saw the field of 109 reduced to nine, with the 99-player money bubble bursting early in the day. Michael Graves leads the pack in the quest for the bracelet and $742,121 prize money, with Isaac Haxton and Theo Tran close at his heels.
It took less than an hour for the money bubble to burst, and the simultaneous elimination of three players, Joe Hachem, David Gregory, and Reva Alexander, resulted in a three-way split of the prize money for the 99th and 98th spots. Phil Hellmuth's quest for a 12th bracelet also ended early, but he did extend his own record by cashing in his 63rd WSOP event before exiting in 95th place. Jamie Gold was another early departure, going out in 84th place when his pocket sixes ran into Thomas Bihl's pocket jacks. Jeffrey Lisandro, Joe Pelton, and Thomas Wahlroos also saw their days end early.
David Williams was in second spot going into Tuesday's play and gained more chips early on. He surpassed 300,000 early in the day when he eliminated Everett Carlton, but then took three big hits — two from Thierry Cazals and one from Isaac Haxton — that knocked him under 100,000. He continued to re-build, though, and by the time he eliminated Danny Alaei late in the day, he was back to 350,000. Theo Tran put a stop to his progress, though, when holding pocket jacks, flopped another jack for the set. Williams' pocket aces were cracked, and he was eliminated in 15th place.
Tran didn't limit himself to ending Williams' day. Earlier he knocked out Scott Seivor and Andre Hawit in the same hand, then bounced Ylon Schwartz in the next. Later, Chien Dinh forced Tran to lay down several hands with re-raises, but was finally snapped off on an all-in push when Tran called, waiting with pocket kings to Dinh's A-8. When the board blanked Dinh would re-steal no more, exiting in 20th place. Tran built his stack to 1,500,000, but bled off a little before finishing the night with 1,132,000.
End-of-day leader Michael Graves made his push late in the session. Graves doubled through Jordan Morgan to push his stack past 400,000, then went all in with A-J against Shawn Hatten. Hatten's pocket tens held all the way to the river, when Graves spiked a jack for the pair and the pot. He continued his progress by eliminating Alex Bolotin in 11th place. Graves then took a big chunk of Cazals' stack when he bet 200,000 on the river after seeing a board of
. Cazals — who had just taken Shawn Lumen for a big hand on a major bluff — called and showed
, but Graves picked him off this time, showing
to win the pot.
Isaac Haxton didn't look to be a finalist earlier in the evening. A hit from Lumen knocked him back to 280,000, and then he found himself in an all-in showdown against Chad Batista. With pocket sevens, Haxton was in a race against Batista's
. After a flop of
, Batista was in great shape, and the
turn left Haxton dead to a seven, but the river brought the
, doubling Haxton up and extending his tournament life. Haxton was instrumental in the last hand of the day when Ali Alawadhi moved all in on
. Tran, also in the hand, mucked his A-J, leaving Haxton in the lead with
. The board brought
, no help for Alawadhi, who was knocked out in tenth place for $64,532. This set the lineup for the final table, with seating assignments and chip counts as follows:
Seat 1: Kris Tate — 299,000
Seat 2: Michael Graves — 1,233,000
Seat 3: Shawn Hatten — 446,000
Seat 4: Shawn Luman — 668,000
Seat 5: Arnold Spee — 760,000
Seat 6: Theo Tran — 1,132,000
Seat 7: Thierry Cazals — 651,000
Seat 8: Isaac Haxton — 1,226,000
Seat 9: Chad Batista — 373,000
Play will begin at 2pm PDT, with a one-hour delay due to the live broadcast on WorldSeriesofPoker.com. Join us at 3pm for 'Live Reporting' of Event #52, $1,000 No Limit Hold 'Em (w/ Rebuys), at PokerNews.com.