California Readies Itself for State Poker Championship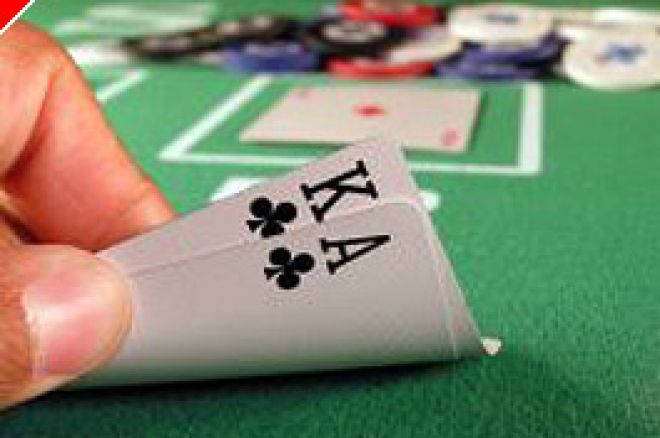 What do Ben Affleck, Chip Jett and Tony Ma all have in common? They've all won the California State Poker Championship Main Event. The Cal State Championship is gearing up again, running from September 4-23, 2007. It will be hosted by the Commerce Casino, the world's largest poker casino.
The tournament events are open to everyone; you don't need to be a California resident to play. If you were looking for an easy field, the California State Championship might not be the best place to find one. If you are looking, however, to make a name for yourself, then these are great events in which to prove your skills. California has more card rooms than any other state in the US and has established itself as a poker mecca for players. Weaned on a card-room culture, California players have a well-earned reputation for being experienced, aggressive, and savvy.
In 2006, the Commerce shifted the state-championship event schedule to an all-Texas Hold'em line-up, tapping on the growth and popularity of the game. Apparently the Hold'em extravaganza worked well for them as the 2007 schedule features only No Limit and Limit Hold'em events. If you do get a hankering to play another game while you're at the Commerce, you'll find your pick at one of over 200 cash-game tables.
Along with its tournament schedule, the Commerce will be running two $540 buy-in Super Satellites for the Main Event on Friday, Sept. 21 — one at 11:30 a.m. and one at 6:30 p.m. Also note that there is a guaranteed $250,000 prize pool for the $330 buy-in No Limit event on Sunday, Sept. 16.
Events, start dates, formats and buy-ins (with fees and s/c) are as follows:
Event #1, 9/4 — No Limit Hold'em, 291+9+35=$335
Event #2, 9/5 — Limit Hold'em, 291+9+35=$335
Event #3, 9/6 — No Limit Hold'em, 291+9+35=$335
Event #4, 9/7 — No Limit Hold'em, 485+15+45=$545
Event #5, 9/8 — Limit Hold'em, 485+15+45=$545
Event #6, 9/9 — No Limit Hold'em ($250,000 Guaranteed), 291+9+35=$335
Event #7, 9/10 — No Limit Hold'em Shootout, 291+9+35=$335
Event #8, 9/11 — No Limit Hold'em, 485+15+45=$545
Event #9, 9/12 — Turbo No Limit Hold'em (6-Handed), 291+9+35=$335
Event #10, 9/13 — No Limit Hold'em, 291+9+35=$335
Event #11, 9/14 — No Limit Hold'em Shootout, 485+15+45=$545
Event #12, 9/15 — Ladies No Limit Hold'em, 291+9+35=$335
Event #13, 9/16 — No Limit Hold'em ($250,000 Guaranteed), 291+9+35=$335
Event #14, 9/17 — No Limit Hold'em, 485+15+45=$545
Event #15, 9/18 — No Limit Hold'em ($10,000 Added), 291+9+35=$335
Event #16, 9/19 — Limit Hold'em, 485+15+45=$545
Event #17, 9/20 — No Limit Hold'em Shootout, 485+15+45=$545 –
9/21 — Super Satellite Day (11:30am & 6:30pm), 194+6+20=$220
Event #18, 9/22 — No Limit Hold'em Championship (2pm Start), 2425+75+90=$2,590
9/23 — Championship Final (2pm Start)