The College Poker Scene, Vol. 1: – Univ. of Missouri, Columbia, MO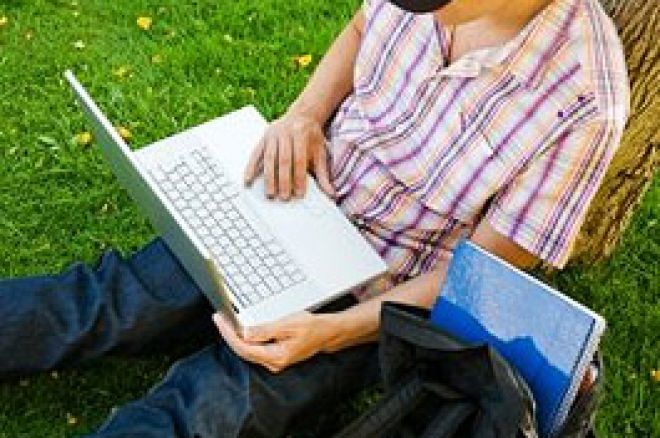 With the start of the new school year, excitement is in the air as the poker scenes on campuses across the nation are set to pick up once again. The beginning of summer meant the end for most poker events on and off campus, but with the new school year on the horizon, college poker life is set to bloom.
Student poker players in the small Missouri college town of Columbia can travel on and off the University of Missouri campus to find many different options to satisfy their poker appetites. No matter the size of the bankroll, Columbia offers ideal poker settings for students.
For those preferring to play on campus, the Student Union Programming Board (SUPB) initiated a brand new, weekly campus freeroll that is entering its second year beginning on September 6th. This event is free to all MU students, offers free refreshments to all attendees, as well as a $20 gift card for the first-place finisher. The freeroll works on a weekly point system, where players are given points equivalent to how many players were eliminated before them (e.g., if you take first place in a 30-person tournament, you'd receive 30 points). At the end of the semester, a final table is arranged for the ten players with the highest amount of points, in which first place receives a very posh prize (last year's winner received a Premium Xbox 360). These events are well organized, lots of fun, generally run for three to four hours, and offer a great social atmosphere.
If you prefer tournament play, and if the idea of a freeroll isn't appealing to your bankroll, there's a weekly $20 buy-in tournament that may be just for you. The tournament is held weekly and generally draws anywhere from 20 to 30 players. This particular tournament functions with a $5 bounty as well, where players receive a $5 chip from each player they eliminate from the tournament. A great social atmosphere occurs here as well, as this medium-stake tournament is ideal for any student poker player looking for a good way to build his bankroll.
There are also two bars in Columbia which feature weekly poker leagues. The Legends Sports Bar features tournaments sponsored by BarPoker on Monday nights at 6:30pm and 9:30pm, as well as Sundays at 1pm, 3:30pm, and 6pm. There is absolutely no cost to these tournaments, nor any drink/food requirements. These tournaments are also run on a point system and feature online standings, so players can track their stats compared to other players. More points are given if you place in the top eight of the tournament, as well as prizes for the winners.
The Thirsty Turtle also features a weekly Thursday night poker league, hosted by the local radio station 100.1 FM The Buzz. There are two tournaments every Thursday at 7pm and 10pm, with cash prizes. The Buzz's website will post standings online, and there will be a final Top 40 tournament for bigger prizes at the end of each month. Players must be 21 or older to play in these tournaments, and they are not exclusively for students.
During the beginning of the semester, when homework and studying loads are much lighter for students, it is possible to find a decent ring game off-campus almost every night of the week. Some of these may just be five-dollar poker parties, where students are just looking for a place to drink and play cards, but there are at least a few games during the week, hosted by players who are trying to turn a profit at the game, where the stakes are high, drinking is minimal, and serious players occupy the majority of spaces at the table.
But if you're the type of player who is looking for casino action, the neighboring city of Boonville offers just that. The Isle of Capri casino is located only 20 miles east of Columbia, a thirty-minute drive from campus, and it is home to six poker tables. Play is slower during the week, when generally no more than three tables run, but on Fridays, Saturdays, and Sundays all six tables are packed with students, gamblers, and free spirits looking for action. The Capri runs regular $2/5 NL Hold'em and $3/6 Limit Hold'em games. On weekends, they usually host a $1/2 NL Hold'em game as well. With St Louis and Kansas City casinos each two hours away from Columbia, The Isle of Capri in Boonville offers students a more accessible poker option.
Not only does Columbia have many poker opportunities for students, but it is also home to professional poker players Dutch Boyd and James Mackey. Boyd took first place in the 2006 WSOP $2,500 Short-Handed No-Limit Hold'em event, and has nine other WSOP cashes. Mackey won the 2007 WSOP $5,000 No Limit Hold'em event, and has both another WSOP cash and a WPT cash to his credit as well.
Many of the events listed above began for the first time last year and are expected to thrive in their second year, with more players, tougher opponents, and bigger prize pools. So get your poker "black books" and bankrolls ready; poker school is about to begin.