Win a $7,500 PokerNews Cup VIP Package at Everest Poker!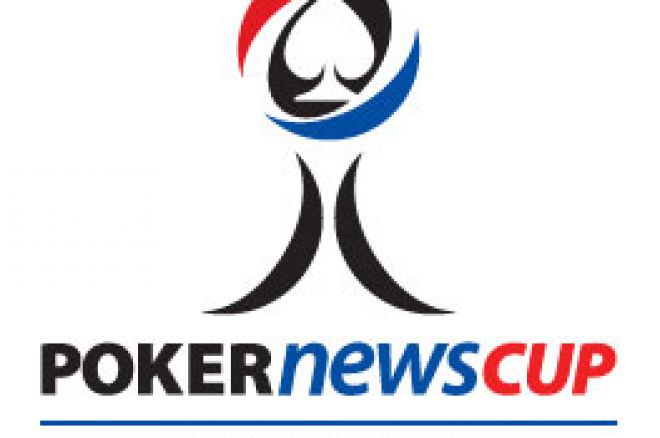 Everest Poker is currently in the midst of their successful $5000 PokerNews Cup Australia Freeroll promotion. Not one to rest on their laurels, Everest Poker is upping the ante through their $7500 PokerNews Cup Australia Satellite Series. Everest Poker will be giving away at least one guaranteed $7500 prize package each week, for a total of six weeks!
The Everest Poker $7500 PokerNews Cup Australia Satellite Series kicks off on Tuesday August 21 and runs until Tuesday September 25. Each Tuesday at 19:00 GMT, a $300+$20 PokerNews Cup Australia 'Direct Entry' Satellite will take place. Each Tuesday Direct Entry Satellite will have one $7500 prize package guaranteed.
Each $7500 package packs in excellent value and includes entry to the AUD$3000 PokerNews Cup Australia Main Event, ten nights accommodation at the Crown Promenade Hotel (from October 20 to 30), $1500 cash for travel and expenses and entries into the opening four PokerNews Cup Australia championship events.
On top of all that, each Everest Poker $7500 PokerNews Cup Australia Satellite winner will also receive entry to a live private freeroll on Friday October 26, exclusive to Everest Poker players. Winners will also score invites to the PokerNews party on Thursday October 25 and soak up some Australian culture with special winery and animal sanctuary tours. Players will also be kitted out in slick Everest Poker merchandise, so they'll look the part when they compete in the PokerNews Cup Australia Events.
So how does one get involved in these PokerNews Cup Australia Satellites? Everest Poker are also offering a number of daily qualifiers that feed into each $300+$20 Direct Entry Satellite. These qualifiers come in three flavours; $5+$0.50, $11+$1, and $33+$3, and and operate two to three times daily, as follows;
$33+$3 Daily Qualifiers: 16:50 and 19:30 GMT
$11+$1 Daily Qualifiers: 10:00, 17:10 and 23:45 GMT
$5+$0.50 Daily Qualifiers: 13:10, 15:45 and 21:45 GMT
Each daily qualifier pays out in seats to following Tuesday's $100+$9 Direct Entry PokerNews Cup Australia Satellite. With at least six $7500 packages to be given away, competition is sure to be fierce in this Everest Poker PokerNews Cup Australia Satellite Series.
If you sign up to Everest Poker through PokerNews you'll be able to enter four $5,000 PokerNews Cup Freerolls, an exclusive $1000 New Player Freeroll, and you are also privy to an extra $50 PokerNews first deposit bonus, on top of the $100 Everest Poker welcome bonus. That's a total of $150 bonus for a deposit of $5 or more.
So, take your seat at the Everest Poker tables and you could be jetting off to Melbourne to compete in the 2007 PokerNews Cup Australia in October!
Ed Note: The next Everest Poker $5000 PokerNews Cup Australia Freeroll begins Saturday August 18 at 16:00 GMT. See our special freeroll page for more information.