Still $15,000 in PokerNews Cup Australia Freerolls at Gnuf Poker To Come!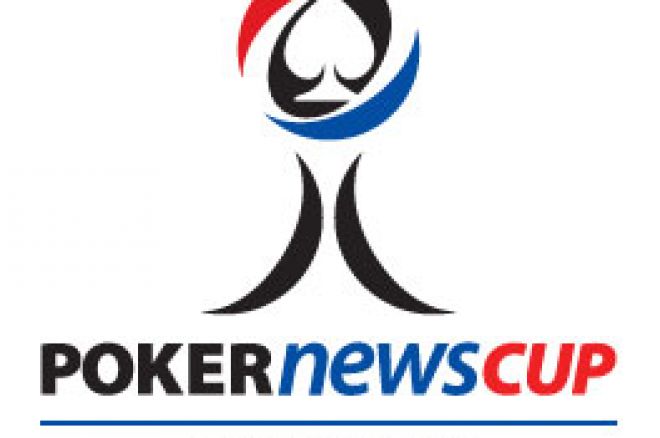 Our PokerNews Cup Freerolls just keep rolling along. Gnuf Poker has already given three PokerNews players a free Aussie poker holiday, and there are still three more $5000 PokerNews Cup Australia Freerolls to come. Naturally, these freerolls are exclusive to PokerNews players.
Melbourne is the city and Crown Casino is the venue. October is the month and the 2007 PokerNews Cup Australia is the tournament. From October 21 to 29 the first ever PokerNews Cup will take place and it is sure to draw some fantastic competition from a wide variety of players.
Every Gnuf Poker $5000 PokerNews Cup Australia Freeroll package includes entry to the AUD$3000 PokerNews Cup Australia Main Event and six nights accommodation at the Crown Promenade Hotel. Winners will also receive $1500 cash for travel and expenses. In addition, each winner will join Team PokerNews, granting them access to exclusive Team PokerNews functions. Players will also be kitted out in Team PokerNews merchandise. That's a lot of value for a freeroll.
The next Gnuf Poker $5000 PokerNews Cup Australia Freeroll will commence Wednesday August 29 at 16:00 EDT and qualification is easy. First, players will need to download Gnuf Poker and register a new account. After that, players must make a deposit and earn 100 Gnuf Poker Points before Tuesday August 28. Qualified players will need to register for the freeroll and registration opens 23 hours before the tournament (Tuesday August 28 at 17:00 EDT). As always, existing Gnuf Poker players who signed up through PokerNews are more than welcome to participate in this freeroll, as long as all other entry conditions are met.
Our freeroll page lists all our upcoming tournaments, including the remaining Gnuf Poker $5000 PokerNews Cup Australia Freerolls. Qualify now and you could be taking your seat at the 2007 PokerNews Cup Australia in October!
Ed Note: Gnuf Poker also offers players a special 100% first deposit bonus up to $500. Take advantage of this generous offer today!