Poker Tournament Seat Reservation Service Launches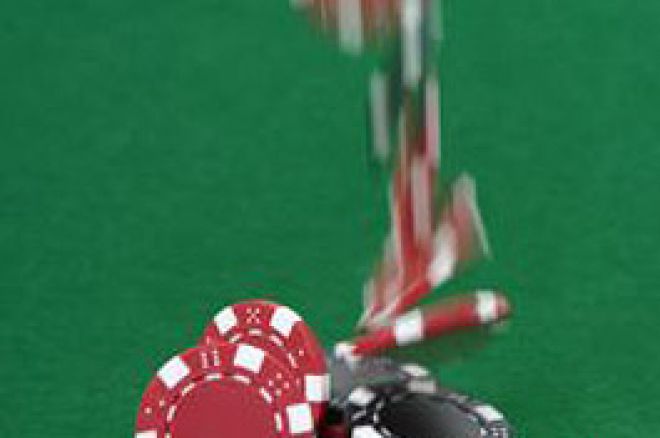 Does the $50 tournament at your local casino often sell out before you get there? Do you hate the long registration lines for your favorite local tournament that cause you to have to get there 45 minutes early if you want to see the first hand? A new service has launched that will allow you to pre-book your tournament seat via your credit card.
PTSeats allows its members — and membership is free — to buy in days or even weeks in advance via credit card for poker tournaments at the Trump Taj Mahal in Atlantic City. Currently, the Taj is the only casino that PTSeats offers tournament seats for. According to the website, the ability to buy seats for tournaments at The Wynn, The Venetian, and The Orleans in Las Vegas is 'coming soon'. The Hard Rock Seminole in Florida is also on the coming soon list.
An early proponent of this service is Phil Gordon, who in addition to being pictured twice on the front page of the website, writes a brief 'tip of the month' column for the site. "This is a great, convenient service that I'm sure players will love," notes Gordon in the press release.
The site charges a fee based on a percentage of the buy in for the tournament being 'purchased'. A quick check of one tournament shows that for a $300 (+$50) tournament, the service charge for providing the seat is $14. So, to buy in early for a $300 (+$50) tournament will cost you $364 via the website. Once you buy in, the website sends you a printable ticket, which you present at the casino with your table and seat number already assigned.
Rather than for just local daily/weekly tournaments, one area this service might be especially good for is for preliminary events to tournament series. For example, right now players can buy in to many of the prelim events at the USPC (held at the Trump Taj Mahal) direct through the website.
One area of interest to some is the ability this creates for players to put tournament buyins on credit cards. Traditionally, tournament buy ins have been an area dominated by a 'cash only' policy.
Although only available at the Taj currently, it seems this is a service that may really resonate with today's tournament players. For more information, check out PTSeats.com.