PokerNews Cup Update – Over 40 Freerolls Remain!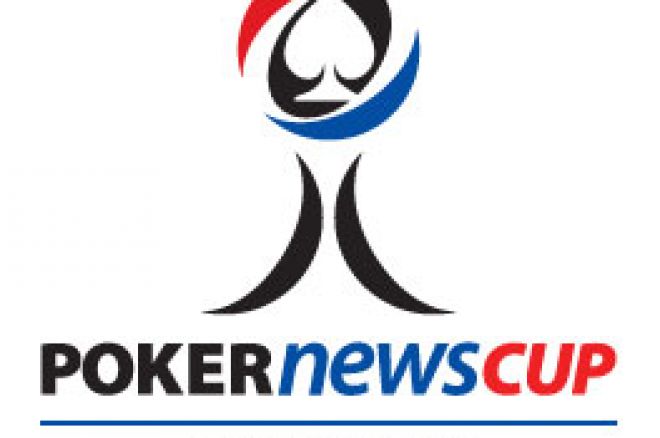 The 2007 PokerNews Cup Australia will take place in the city of Melbourne from October 21 to 29 and PokerNews is giving players over 90 chances to be there for free – through their excellent $5000 PokerNews Cup Australia Freerolls. Each freeroll prize package is packed with value and includes entry to the PokerNews Cup Australia Main Event (valued at AUD$3000) and six nights accommodation at the Crown Promenade Hotel. $1500 cash is also included, for travel and expenses.
Each prize package represents superb value, especially for a freeroll. There are over 40 freerolls remaining, so make sure you qualify for these upcoming freerolls.
Tuesday August 21 at 20:00 EDT – UltimateBet
Qualification is already over, but if you signed up to UltimateBet though PokerNews, and played 100 raked hands between August 14 and August 19 you will receive automatic registration 24 hours prior to the freeroll. If you missed out, don't forget our next $5000 PokerNews Cup freeroll at UltimateBet on August 29 - Qualify Now!
Thursday August 23 at 15:00 EDT – Titan Poker
In order to qualify for this freeroll, players must download Titan Poker through our PokerNews links and register a new account. Players must then make a deposit and earn a single Titan Poker Point, which they use to 'buy-in' to the freeroll. All entry requirements must be satisfied before Wednesday August 22.
Saturday August 25 at 21:00 EDT – Wingows Poker
Download Wingows Poker through PokerNews, register a new account and make a deposit. Players must then participate in 100 raked hands before Friday August 24. Qualified players will receive a ticket 12 hours before the tournament which they then use to register for the freeroll.
Sunday August 26 at 08:00 EDT – Pacific Poker
After downloading Pacific Poker through the PokerNews links, players must register a new account and make a deposit. Players must earn 100 Pacific Poker Points before Wednesday August 22 in order to qualify. Eligible players will need to register for the freeroll once it appears in the tournament lobby.
Keep in mind all existing players who have signed up to these excellent online poker rooms through PokerNews are also eligible to play in these freerolls, as long as all other entry requirements are fulfilled. Our PokerNews Cup Freerolls page lists all our upcoming freerolls, check it out today!
Each $5000 PokerNews Cup Australia Freeroll represents fantastic player value. Combined with each online poker room's generous first deposit bonuses, signing up through PokerNews has never been easier and more lucrative. Qualify for these freerolls and we could see you in Melbourne for the 2007 PokerNews Cup Australia. Good luck at the tables.