PPA Relocates to D.C.; Bolcerek Steps Aside as President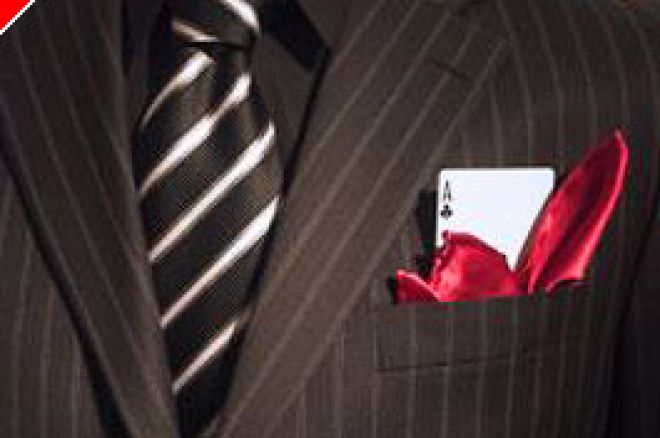 The Poker Players Alliance announced today that it will be relocating its headquarters from San Francisco to Washington D.C. as it continues to focus its efforts on lobbying at the federal level. The transition will occur over the next several weeks. At the same time, the PPA announced that President Michael Bolcerek has stepped down from that post, and will remain in the San Francisco Bay Area with his family to pursue other opportunities.
Bolcerek's role as a public face for the PPA, along with former Senator Alfonse D'Amato, the PPA's chairman, will be filled by John Pappas. Pappas had been a Washington-based, outside lobbyist for the PPA before joining the organization full-time in May as the PPA's Vice President of Government Affairs.
As to Bolcerek's stepping aside, D'Amato offered this: "Michael has been a strong leader and under his tenure we have seen tremendous growth in PPA. We are thankful that he has brought us to this point and are excited for the next evolution of this organization in Washington." D'Amato also looked forward to some of the reasoning behind the PPA' move, saying, "It is vital that the PPA centralize its efforts in D.C. so we can best serve the interests of our 660,000-plus members."
"This is the right time for me to step aside as we move the PPA operations to Washington, D.C.," said Bolcerek. "I am happy to have helped the cause of American poker players and expect to see continued success from the efforts of Senator D'Amato and our new Executive Director, John Pappas."
When contacted about his departure and his future, Bolcerek had this to say to PokerNews.com. "While I will have no formal relationship with the Poker Players Alliance, I am planning on being an active member of the PPA's 660,000-plus membership and will work on an individual basis to help get legislation passed that best defends our great game of poker. Finally, I wish to thank our membership personally for their support over the last two years in making the PPA, THE voice for poker in politics."
New PPA Executive Director John Pappas also offered some direct responses to a PokerNews followup:
PokerNews: What factors lead to these changes in the PPA?
Pappas: The need to centralize the organization's efforts is the main reason for the change.
PN: How does the PPA being based in D.C. help the organization?
Pappas: Momentum has been building to clarify federal laws regarding poker, and it just made sense that the PPA's advocacy efforts be closer to the lawmakers who will be affecting that change. We will continue to be active at a state-by-state/district-by-dis trict level as well, but like many other grassroots advocacy groups based in the D.C. area, the PPA feels it can be most effective if our efforts stem from Washington.
PN: What, in your opinion does this mean for the PPA's future?
Pappas: I think it is very positive. It sends a signal to federal lawmakers that a growing political constituency will now be camped out where they work, and that our 660,000-plus members will be there when they go home. We have to seize this opportunity to push our agenda through Congress and this can only be done with a full-time and committed Washington presence.
Before joining the PPA, Pappas spent four years at Dittus Communications, where he served as a media and policy advisor for dozens of Fortune 500 companies. Prior to that, he was a staff member for Arizona Congressman John Shadegg.