Women's Poker Spotlight, August 23rd, 2007: Pamela Brunson Wins Bike Ladies Legends Event
Tina Bergstrom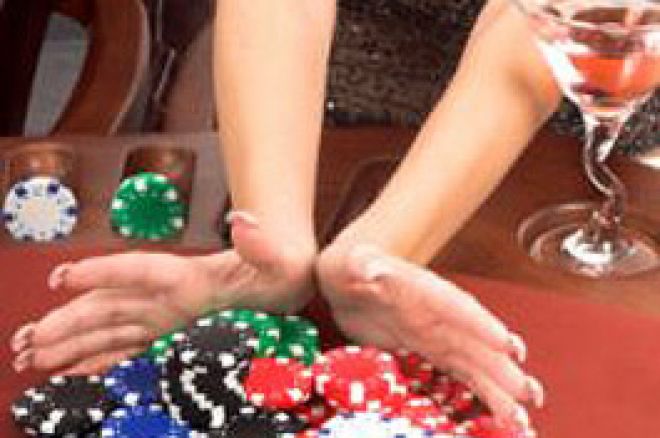 The Bicycle Casino put on the fifth annual Ladies Night tournament this past weekend, August 18th and 19th, in Los Angeles, California. The champion turned out to be the daughter of perhaps the poker world's largest legend of all, Doyle Brunson, as Pamela Brunson claimed the title. Pamela started Day 2 in the final 18 with a low chip stack and managed to double through the chip leader several times, finally taking her out and making herself the overwhelming chip leader. Words of wisdom from her father? Doyle told her, "Don't be afraid to go broke!" This is Pamela's first major no-limit title, though she's made several recent final tables.
As winner of the event, Pamela Brunson is also invited to play in the televised WPT Ladies Night, on August 31st, with five poker pros: Linda Johnson, Mimi Tran, Kristy Gazes, Melissa Hayden and the returning champion from last year's event, JJ Liu. The Ladies Night champion receives a $25,000 seat into the biggest event on the poker circuit, the WPT World Championship at the Bellagio in April, 2008. This year's televised WPT Ladies Night lineup may be the toughest since the very first one featured Clonie Gowen, Kathy Liebert, Evelyn Ng, Jennifer Harman Traniello, Maureen Feduniak and Annie Duke.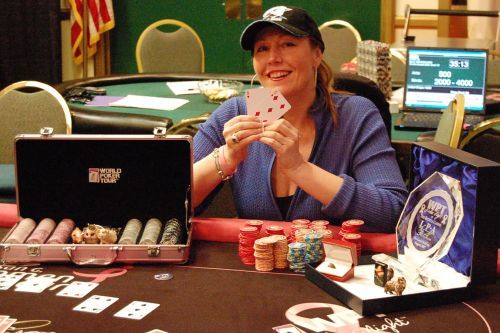 Pamela Brunson
For the second time, the Susan G. Komen Foundation for breast-cancer research was the sponsored charity. A silent auction will benefit the charity on August 8th thru August 23rd; more information is available at www.charitybuzz.com. In addition to the auction proceeds, WPT and Hands on Mobile each have already made a $5,000 donation. The Bike donated 15% of each $1000 buy-in and several donations through out the event. This year's 125 players were treated to a special perk. Besides a beautiful buffet, complimentary pedicures were provided by Hands On Mobile to anyone donating to the charity.
Kelley O'Hara, marketing director, and Roni Taylor, women's poker liaison for the Bike, stated that this was going to be the biggest and most successful tournament since the inception of the event. The Bike started over nine years ago building on the women's poker market with a tournament once a week for a mere $12. It's grown quite significantly," said O'Hara. "We've listened to our women players, and they have consistently asked for higher buy-ins and more tournaments. That's why the Bike has partnered with the Ladies Poker Association to be a part of the new pro tour that organization has formed."
In the beginning announcements, Ms. O'Hara welcomed all 125 players, including notables such as Karina Jett, Evelyn Ng, Kathy Liebert, Pam Brunson and last year's event winner, Kelly Griggs. Celebrities Victoria Pratt, Jean Smart, Cassandra Hepburn and Gina Hecht also played.