The College Poker Scene, Vol. 2: – The Ohio State University, Columbus, OH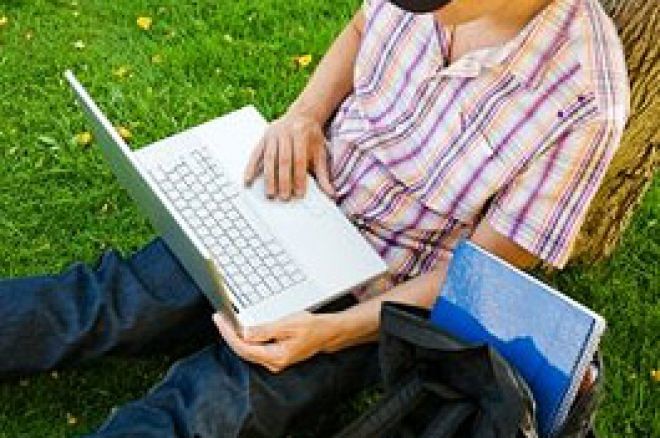 College poker is alive and ready to start rolling out again around The Ohio State University system, with the autumn school quarter beginning on September 19, 2007. While poker was mostly dry for the summer in Ohio, many OSU students look forward to the fresh semester as it means a return to the regular tournaments and cash games held around town.
OSU is located in Columbus, Ohio, but also has six campuses located across the state, making it fairly easy for college students to find games to their liking. Students living on any of the campuses can find poker games on and off campus, as well as using the website www.ohiostatepoker.com, which provides any student or player all the information they could need to find the right game.
If you'd prefer to attend tournaments on campus, OSU recently organized a student tournament which saw 300 attendees. An OSU student organization backed the tournament fully, and even arranged for Daniel Negreanu to make an appearance and discuss poker with students.
There is also the Fisher Graduate Poker Association, which is a club that provides a way for graduate students to "enjoy the social and competitive aspects of the game of poker." The club offers many poker options to graduate students, including last year's offerings of a Mike Sexton Poker Seminar and a trip to the MBA Poker Championship held at Caesar's Palace in Las Vegas.
If your bankroll is big enough, and you'd like to play off campus, then a drive to Lima, Ohio may be just right for you. Taking place for just the second time this year is the Lima Poker Freeze-Out on September 15th. In February 2007, the Lima Warriors, an amateur football league, held a Lima Poker Championship to help raise money for the team. The tournament was a great success and brought in 380 attendees. With a buy-in of $160, and only 25% of it going to the Lima Warriors, the Lima Championship Tournament had over $40,000 in cash prizes, including $12,000 for first. Of the 380 attendees, 30-40 were students, and the Freeze-Out is poised to bring in many more.
If tournaments are where you shine, and the $160 buy-in in Lima seems too steep for your college bankroll, then you'll be happy to know that the Gemini Club will be open seven days a week beginning in September. The Gemini Club is open to any player, including students, and holds daily tournaments starting at 7pm during the week, and varying hours on weekends. The Gemini Club has only been open since January, is only twelve miles from the Columbus campus, and already has over 700 members. And even if tournaments aren't your cup of tea, there are plenty of cash games held to suit your needs. While operating cash games with no rake, the Gemini Club does require membership, which costs as low as $10 for three months, or $25 for the entire year. The club is typically open by 7pm, and stays open as late as 6am. To find our more about their hours of operation and location, call 614-433-9596.
Ohio is lacking in the casino department, and unfortunately for students in Columbus, the nearest casino poker room is the Argosy in Lawrenceburg, Indiana. It's almost a two-hour drive from campus, but for those students desperately needing a casino experience, complete with poker tables, rakes, and floor staff, then the Argosy is the place for you. The limits are lower and may fit a student bankroll, but the drive could be a bit costly.
Although the OSU area is lacking in casinos, the one thing it certainly doesn't lack are home games. Plentiful and easy to find almost every day of the week, the limits off campus range anywhere from .25/.5 to $2/5. Most of these blind structures are easily affordable for college students, whether they're just looking for a good, social experience or if they're trying their luck at making back some of their tuition costs. Student games are easy to come across, so if the idea of tournament play doesn't suit you, this would be right up your alley.
With the beginning of yet another quarter quickly on the horizon, OSU students will have no difficulty finding the right game for them this year. There are literally hundreds of tournaments and cash games being run in Columbus, which vary in buy-in and limits. Be very jealous of OSU students this year; poker is in full stride now that students are returning and it looks to be yet another great year of poker for students of OSU.