Last Chance to Win a $5000 PokerNews Cup Australia package at Full Tilt Poker!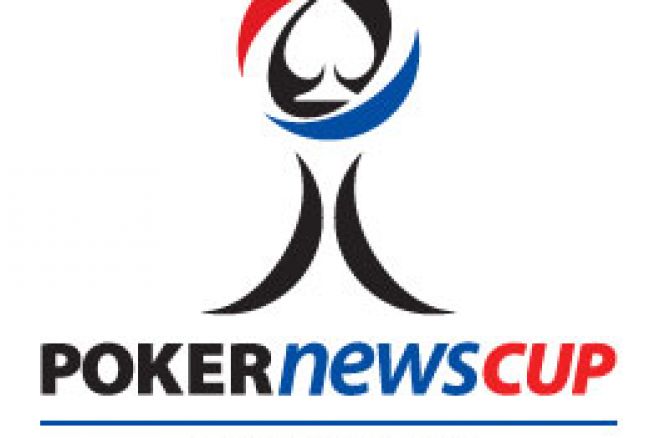 Full Tilt Poker has hosted an impressive $45,000 worth of <a href=http://www.pokernewscup.com/>PokerNews Cup Australia</a> Freerolls and there is only one more to come. Players have until Sunday September 30 to ensure they qualify for the last $5000 PokerNews Cup Australia Freeroll to be hosted by Full Tilt Poker.
The first ever PokerNews Cup will take place at the Crown Casino in Melbourne Australia from October 21-29. Six events will be played throughout the nine days, culminating in the Main Event, which is expected to generate a prizepool of over AUD$1 million and already has a guaranteed first prize of AUD$250,000. The PokerNews Cup Australia will be televised internationally, reaching a massive audience of half a billion.
Each $5000 PokerNews Cup Australia Freeroll winner will receive a package that consists of entry to the AUD$3000 PokerNews Cup, plus six nights accommodation at the luxurious Crown Promenade Hotel and $1500 cash for travel and expenses. Winners will join Team PokerNews and receive exclusive merchandise and entry to Team PokerNews parties and events.
In order to qualify for this freeroll, players must download Full Tilt Poker using the PokerNews links, register a new account and make a deposit. Then it's simply a case of earning 300 Full Tilt Poker Points before Sunday September 30. Qualified players will receive automatic entry to the freeroll. All existing Full Tilt Poker players who have signed up to Full Tilt Poker through PokerNews are welcome to participate in this freeroll, provided all other entry requirements are also fulfilled.
So sign up through PokerNews now, start amassing those Full Tilt Poker Points and we could see you at the PokerNews Cup Australia, all courtesy of PokerNews and Full Tilt Poker.
Ed Note: Full Tilt Poker also offers an impressive first deposit bonus of 100% up to $600!