Women's Poker Spotlight, September 6th - Beth Shak, Rising Poker Star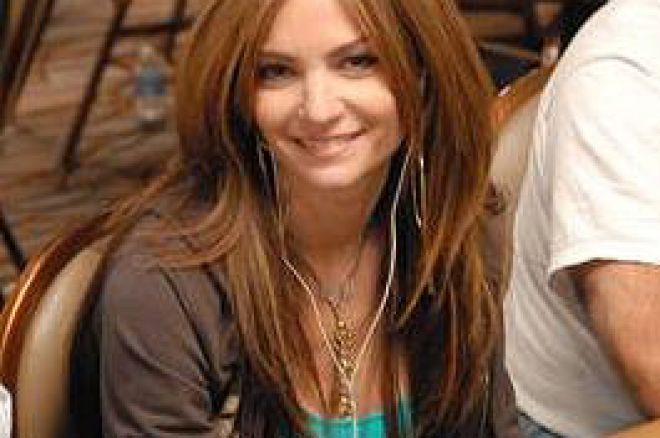 Beth Shak caught the poker nation's eye at the final table at this year's WSOP Event #28, No-Limit Hold'em. Beth's exceptional playing couldn't have been more noticeable with one exception — she shared the final table with Phil Hellmuth. Phil's incessant chatter, banter and normal "get under everyone's skin" manner only strengthened Beth's determination to win this event. Her unshakable focus took her to heads-up play with Shankar Pillai, a well-known internet player. Her second-place win and a prize of $328,683 is her best money finish thus far.
When I spoke to Beth for this article she was very insistent that she wanted to clear up a few misconceptions about her playing. First and foremost, she was determined to win this event on her own abilities and to gain respect as a poker player in what is a mostly male-dominated sport. Many inconsistent comments, rumors and forum posts say that Beth was being coached from the spectator's seats by her very close friend Phil Ivey. Phil and Beth's husband, Dan Shak, were sitting quietly behind Beth for moral support. Beth explains, "My husband and I have been friends with Phil and his wife for many years. When it came apparent that my poker abilities were strong enough to get me to a final table, I asked Phil if he would come and sweat me. He told me he would if it was televised. Phil has never coached me, shared poker tips or given me free lessons and was not at this event to coach me. Being the great friend that Phil is to my husband and me, he showed up for moral support that day and missed the event he was slated to play. Now that's a friend!"
Earlier the same day, Katja Thater clenched the bracelet in the $1500 Razz tourney, Event #29. Had Beth won her event, it would have been the first time two women had won bracelets in back-to-back WSOP events on the same day. Beth was very aware of the potential that day could hold for her in the history of the World Series, but she didn't let the pressure get to her. Instead she held her focus and the goal ahead, to win the event. Maybe it didn't happen that day, but its coming!
Beth's notable finishes including this year's cash in the WSOP are:
2007 WSOP Event #28 NL: 2nd, $328,683
2007 Bellagio Cup II NL: 40th, $2,110
2006 Borgata Winter Open/WPT: 33rd, $4,118
2005 WSOP Event #26 NL: 8th, $16,405
Beth started playing poker a little over three years ago on the internet with the influence of her professional poker-player husband, Dan Shak. They play on Full Tilt, which is why Beth has just become the latest poker pro to be sponsored by the site. Beth explains that Full Tilt is where she had learned to play poker and continues to work to make her game better. When Beth looks for live play, the Borgata in Atlantic City gets her action.
A mother of five, there's more to this lady than just being a recognized poker player. Beth still maintains the home plane and a vintage-clothing business in Bryn Mawr, Pennsylvania. One wonders when in the world she has time for poker? But as serious poker players know, there's always time for poker and the next tournament. We wish Beth good luck at her next stop, at the WSOP in London. I'm sure we haven't heard the last of this rising poker star!