College Poker Life: Oklahoma State University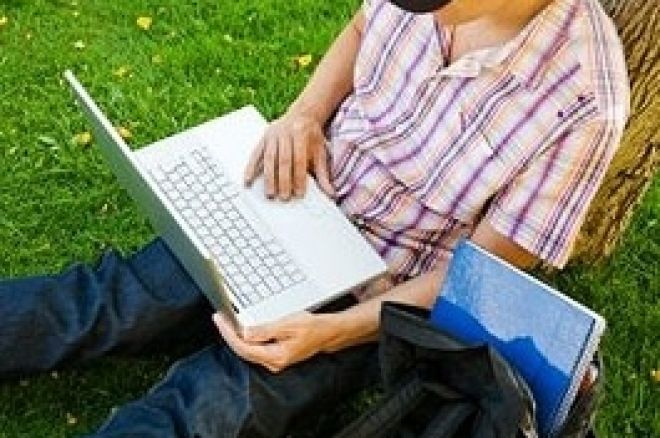 The school year at Oklahoma State University is well underway and students looking for poker games around the beautiful city of Stillwater have not been disappointed. With many casino options around the state, as well as plenty of local freerolls, students at Oklahoma State University have plenty ways to spend their time enjoying the game of poker.
Starting September 14th and running October 26th as well as November 9th, students are able to participate in a Casino Night held by the Student Union. The Casino Night hosts a slew of events, including Texas Hold'em, where students can participate to earn chips that will be redeemed at the November 9th session toward raffle tickets. Make sure to attend each session and put those poker skills to use; the more chips you win, the greater the chances are that you'll win big in the raffle.
Students also had the opportunity to partake in a Texas Hold'em tournament in September, which fell under the 'Intramural Sports' section of campus events. This campus poker event was different than Casino Night, where students competed in tournament form instead of playing for a raffle.
Students interested in freerolls have plenty of off-campus selections during the week to keep their poker game in good form. The neighboring city of Tulsa offers up daily bar freerolls which offer a great opportunity to practice reads, tells, and poker faces. Make sure to check out www.freepokerok.com for a list of all their upcoming freerolls, and note that some locales allow players under twenty-one years old to play. Two years ago, the State of Oklahoma deemed it illegal for prizes of any kind, to be given out at these tournaments, so players are competing for the sake of competition. Each week players earn points which will be tallied at the end of the month and the player with the most points is deemed Player of the Month, purely for bragging rights.
If you think your poker skills are already top-notch and you would like to turn a profit with them, there are no less than four casinos within a 30-minute drive of the Oklahoma State University campus. The website www.oklahomapoker.net holds a massive list of daily tournaments taking place at neighboring casinos, so make sure to check often to see which tournaments seem right for you. Some of the casinos may be a bit of a drive from campus, so make sure to check in advance whether or not the drive would turn the tournament into a negative experience. The website also has a forum used for listing local ring games, so if you're hard pressed to get a regular game going, make sure to check there.
Of the casinos near campus, the 7 Clans Paradise casino in Red Rock is a must for students. Even though the casino is located 30 miles from campus, the tournament options are well worth the drive for any student. The poker room in the casino hosts only six tables, but runs regular tournaments throughout the week. On Monday and Thursday nights there is a $25 buy-in NL Hold'em tournament that starts at 7pm and regularly seats anywhere from 50 to 70 players. Wednesday night brings the Ladies Night tournament and Friday hosts the $20 rebuy tournament, which also starts at 7pm. The poker room typically has a $1/2 game spread, but if you'd prefer deeper stakes, make sure to check out their regular Tuesday game, which runs $5/10 and starts around 6pm. And most importantly for students, the majority of casinos around the city of Stillwater have an Age-18 minimum, which is perfect for the underclassman looking to get a leg up on his poker skills.
While the semester may be well begun, students can still find plenty of poker games on and off campus. So whether you're in the mood for campus sponsored poker events or casino tournament action, students attending Oklahoma State University have plenty of poker to enjoy.