College Poker Life - The University of Colorado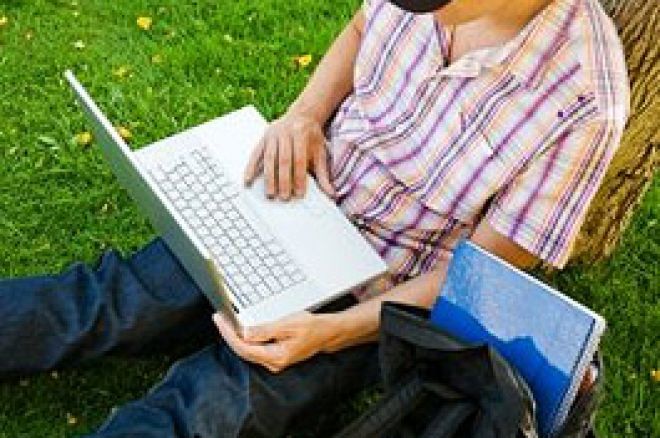 Although the school year is already in full stride at the University of Colorado Boulder, CU students looking to increase their poker action still have many opportunities left, both on and off campus, before the semester ends. Whether it's a freeroll, tournament, or limit action you seek, Boulder has plenty to offer. With so many places to play throughout Colorado, this article will focus on the ones most available to CU students.
If you're interested in playing poker with other students, then make sure to check out the weekly Texas Hold Em Poker Tournament held on campus, in the games area of The Connection. These tournaments are free to any student wishing to participate, but be warned, they have a cut-off of 64 spots, so make sure to arrive as close to the 5:30pm registration time as possible. These events run weekly, every Tuesday, until the Grand Tournament Championship Table on November 26th. The winner of each week gains entry to the Grand Tournament Championship Table, as well as a Connection Poker Tournament shirt. These events are great for meeting fellow poker players and are especially great for meeting more players for your weekly ring game.
If you like freerolls, but prefer to get off campus and face off against competitors older and possibly more experienced than yourself, make sure to check out the Boulder Poker Tournaments website at boulderpokertournaments.com for complete listings of freerolls around the Boulder area. They have events nearly every night around the city, and most offer a 1st place prize of gift certificates, or bar tabs, to the establishment you're playing at. Players of these tournaments are competing for entry into the Quarterly Invitational Tournament, where players are playing for a 1st place prize buy-in to a $1,500 event at the World Series of Poker 2008. Even if freerolls aren't exactly for you, this alternative to campus poker may offer just enough incentive for you to give it a try.
The Boulder Outlook Hotel and Suites found great success last year and over the summer with their weekly No Limit Hold Em tournaments. These tournaments took place at the hotel and were free to everyone with prizes given out to top finishers. The hotel management currently does not have any scheduled tournaments, but believes that due to their popularity last year, they will run again. These events are freerolls and serve as another great resource for meeting more local players.
In 1991, voters in Colorado passed a bill to legalize gambling in certain cities throughout the state. These cities can operate gambling facilities which offer limited stake gambling. This means that regardless of the game, the big bet is limited to just five dollars. If you prefer cash games to tournaments, and prefer a bigger game than local ring games may offer, there are two casinos worth your dime and dollar; Isle of Capri in Blackhawk and the Gilpin Casino in Blackhawk. Although these two may be a bit of a drive for a CU student trying to build their bankroll, if you're 21 and prefer casino action, these are perfect for you. Both run a regular 2-5 Limit Hold Em game, typically sitting anywhere from three to ten tables, even during the week.
If you prefer No Limit Hold 'Em, and don't mind tournaments, these casino options may have just the answer with weekly scheduled No Limit Hold 'Em tournaments. The Isle of Capri runs daily tournaments with a $60 buy-in Monday through Friday at 3pm as well as a steeper $115 buy-in at 7pm. The Gilpin Casino runs five tournaments daily, Monday through Friday, with buy-ins from as low as $10 (with three $10 rebuys) to $100. Both of these are great alternatives to Limit Hold 'Em, as well as freerolls, and with just a little under an hour from the CU campus, can be well worth the drive.
With so many poker events happening across the state of Colorado, as a student of CU, your options of casino gambling may be limited with the distance and limit stakes, but there are plenty of options around the city that are perfect for college students. Whether it's a freeroll on campus, or an off campus ring game, there is a great selection of poker events to keep you busy throughout the school year.