Lederer, Addington Speak at Harvard Law School Poker Panel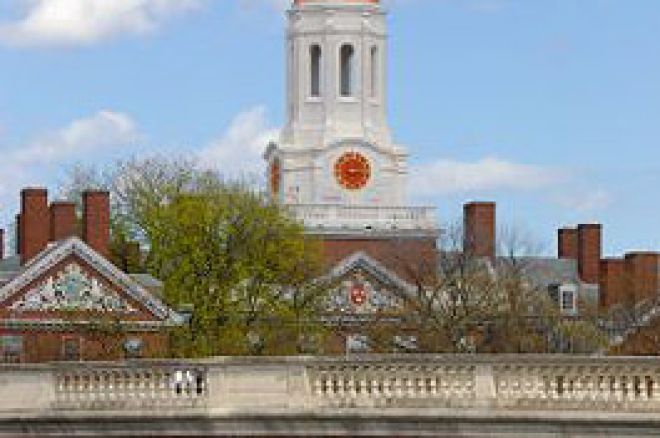 Poker players Howard Lederer and Crandall Addington appeared at Harvard on Monday, making calls for the legalization of poker, including its online version.
Lederer and Addington appeared at a Harvard Law School gathering organized by the Global Poker Strategic Thinking Society (GPSTS), the brainchild of innovative Harvard Law professor Charles Nesson and law student Andrew Woods that advocates the promotion of poker as a valuable tool for teaching life skills. Harvard Law School chartered the first official GPSTS chapter on October 1st, with other chapters quickly popping up at Penn State, UCLA, USC, Stanford, Brown, Tufts, Yale and Boston University, plus several overseas schools.
In last night's appearance, Lederer and Addington shared a bit of their and poker's backgrounds and lobbied against the attitude displayed toward the game by many lawmakers. "Poker is a microcosm of life," Lederer was quoted as saying, in a Harvard Crimson article. "Good players make their own luck." Lederer also defended online poker in particular, noting that because of the skill inherent in playing the cards, poker deserved its own exemption from laws such as the UIGEA. "Poker is a game that should be treated differently on the Internet," he said. "It deserves separate status."
GPSTS mentor Nesson, the discussion's moderator, also focused on the luck-vs.-skill aspect of poker, noting the need for a distinction between the two for any legal standard on poker's behalf.
The GPSTS series continues tonight with an examination of the WTO trade dispute between the United States and Antigua. A November 10 panel will examine the 'educational utility of poker' and will feature author Jim McManus (Positively Fifth Street) and Mike Sexton, the 'Ambassador of Poker.'