Russian Sports Poker Federation Championships and Moscow Millions Gather Steam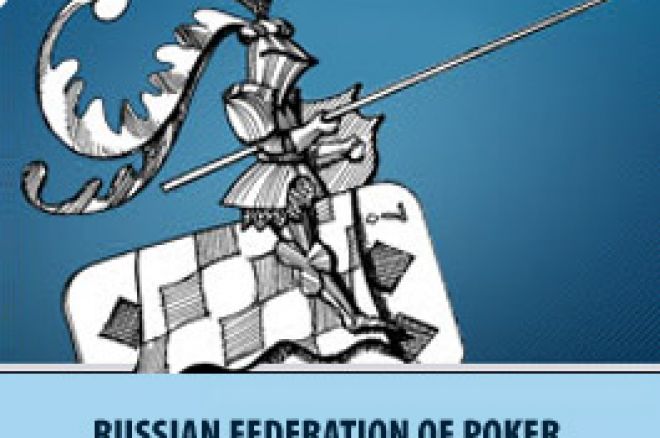 2007 has already been an enormous year for poker in Russia, but in a little less than a month it's going to get even bigger. On November 24, the Russian Sports Poker Federation (RSPF) plans to launch their inaugural championship series, which will consist of three tournaments in three days and culminate with a $3,150 buy-in no-limit hold'em freezeout on November 26. The RSPF Championships are scheduled to take place in the days preceding the Moscow Millions, an arrangement that would make this the most lucrative week of poker in Russian history.
Earlier this year, Russia's Federal Agency of Physical Culture and Sports declared that sanctioned poker tournaments were to be classified as official sporting competitions. The decision was a monumental victory for RSPF organizers, as it gave new hope for poker's growth in a country currently undergoing a massive downsizing of its gaming industry. Still, event organizers battled their share of thorny circumstances. Online giant Full Tilt Poker was originally slated as the event's primary sponsor, but stepped aside, citing its full commitments elsewhere. The event was then pushed back a month to its current spot on the calendar.
Despite these setbacks, tournament organizers reorganized quickly and are currently making the final preparations for what is touted as the "biggest poker tournament ever conducted in Eastern Europe" (www.pokerprofessionals.ru). After three days of RSPF events, the festivities at Moscow's Cosmos Hotel segue into the Moscow Millions, which will run November 27-29 under the oversight of Russian-based management company Poker Professionals. According to a recent press release, company spokesperson Anastasia Bauer expects a minimum of 50 Russian players to enter the $10,500 buy-in main event, as a number of poker clubs in Russia have been hosting satellites for many weeks. The Moscow Millions is scheduled for two days, November 28-29. The eventual winner of the Moscow Millions will earn two prominent titles: Russia's National Poker Champion and RSPF's Grand Champion of Russia.
For a complete schedule of events and registration information, visit www.pokerprofessionals.ru.