PokerStars Brings APPT to Macau in First-Ever Major Chinese Tourney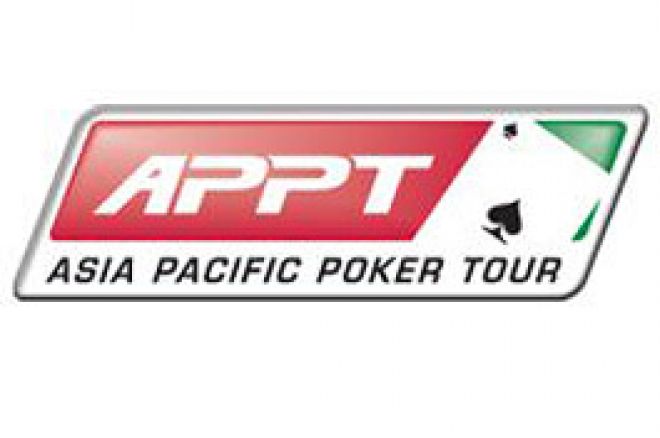 PokerStars has announced the first-ever real money No-Limit Texas Hold'em poker tournament to be held in the People's Republic of China, with the creation of the 'PokerStars.net Asia Pacific Poker Tour Macau: Asian Poker Open'. The entire APPT Macau stop will run from November 22-27, 2007, and will feature a main event with a buy-in of US $2,500. The event will be held at Macau's Grand Waldo Hotel & Casino, one of the newest "five-star" venues to appear on the expanding Macau scene.
According to APPT President Jeffrey Haas, "The Asia Pacific Poker Tour is honoured to be bringing the sport of tournament poker to Macau. Macau is already the world's gaming capital and this historic event diversifies its global attraction by including the APPT's unique brand of poker tourism. It's a significant step forward, not only for the APPT, but for the growth of poker in Asia."
Numerous name pros are expected to attend, including a generous selection of Team PokerStars members. Other events will run as well, including a special 'High Rollers' tourney that features a US $15,000 buy-in. Stars will also add the Macau stop to its selection of events available for satellite qualifying by its online players.
Sarne Lightman, PokerStars Asia Pacific' Director of Marketing noted the stop as part of Stars' continuing expansion on the international scene, "PokerStars is committed to the growth of poker as an international sport," said Lightman. "Adding Macau to the APPT schedule is a very exciting step forward. There is global interest in the 'Las Vegas of Asia' and we are very proud we can offer players this amazing experience."
The new Macau stop fleshes out a Season I APPT schedule that kicked off in the Philippines in August and wraps with a championship event in Sydney, Australia, in December. More information on the latest APPT stop is available at www.appt.com.