U.S. Poker League Announces 25-City PokerBowl Competition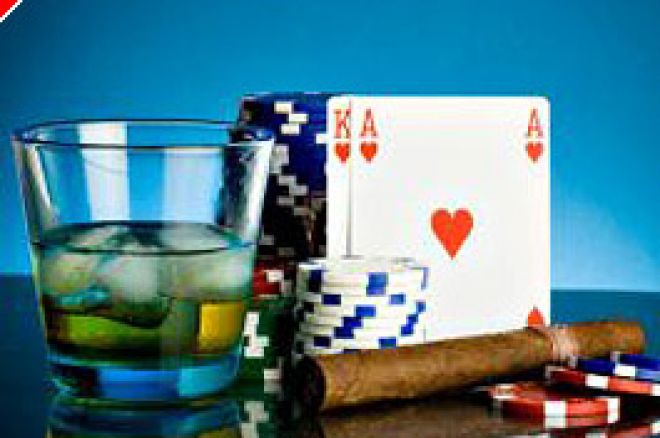 Poker as a team sport, representing 25 cities spread across the country and featuring six-player lineups of hired professional-player guns? That's the concept behind the U.S. Poker League's new PokerBowl competition, slated to kick off its opening event on Oct. 20th in Las Vegas.
The U.S. Poker League was founded in 2006 by John Nightengale, with the roots of the league found in a Seattle-area team-poker competition. However, it's with the upscale move to a national, major city-based concept that the league has picked up steam. The 25 large cities represented are split into five conferences of five cities each, and each of those conferences will play its own event between Oct. 20th and Oct. 22nd, and will send its own conference champion into the Oct. 23rd PokerBowl I final. All of the action will take place at Bally's Casino in Vegas.
However, the cities represented do not necessarily field players from that city; instead, it's designed more along the lines of a pro sports franchise, which could be based in a big city but includes players from anywhere. As an example, the 'Denver' team in the U.S PokerBowl, nicknamed the High Rollers, already includes Doyle and Todd Brunson, Paul Wasicka, Chad Brown and Vanessa Rousso. Other name players already signed on for seats in the event are Clonie Gowen, Chris Ferguson and Michael Binger (all for Houston); Antonio Esfandiari, Phil Laak, Jennifer Tilly, Scott Fischman, Mike Matusow and Danny Masterson (Las Vegas); TJ Cloutier, Tex Barch and Layne Flack (Dallas); Lee Watkinson (Seattle); and Paul Darden, Jr. and Bernard Lee (Boston).
The 'Cleveland Crows' team lists Justin 'ZeeJustin' Bonomo as its general manager, and features a lineup heavy on young guns, with Bonomo, Carl Olson, Steve Sung, Danny Wong, JC Alvarado, Jared Hamby as its lineup, and the 'Tennessee Tilt' team also looks strong, with David Williams, Scott Levy, Gregg Merkow, Michael Gracz, Nenad Medi and Amnon Filippi on board. The L.A. Loose Cannons' roster includes Brandon Cantu, Jeff Madsen, Joe Sebok, Theo Tran, Gavin Smith, Joe Cassidy, while the Orange County Outlaws offer JC Tran, Nam Le, Tuan Le, Michael Mizrachi, Robert Mizrachi and Tim Phan.
The complete list of cities and conferences is as follows:
Northern Conference: Chicago, Cincinnati, Cleveland, Detroit, Minnesota
Western Conference: Denver, Las Vegas, Phoenix, Seattle, St. Louis
Eastern Conference: Boston, New Jersey, New York, Philadelphia, Pittsburgh
Southern Conference: Atlanta, Dallas, Houston, Miami, Tennessee
California Conference: Los Angeles, Oakland, Orange County, San Diego, San Francisco
Each seat (as a member of a participating 'city' team) costs $8,000, and a million-dollar prize pool will be at stake. An overview of the rules and structure of the PokerBowl is available on the uspokerbowl.com site, as are full and/or partial team rosters, with just a handful of openings remaining.