Women's Poker Spotlight: Heartland Poker Tour Opens New Opportunities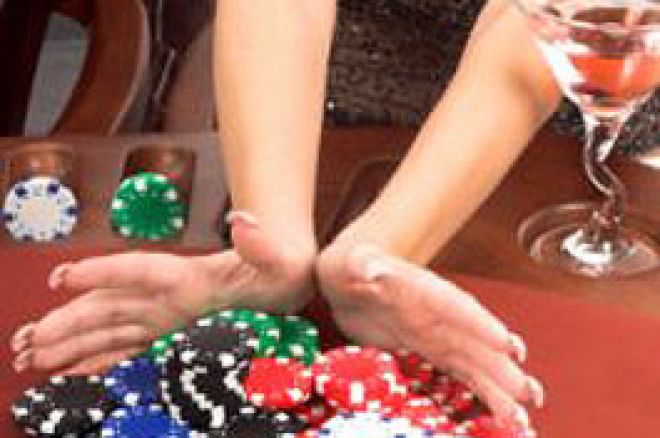 Oh, say, can you see… a poker tour coming to a casino near you? Nah, this isn't a new song, it's a real-life poker tour on the production scale of the WPT. That's right! The Heartland Poker Tour is hitting casinos across America that the WPT and WSOP circuit doesn't add to their tour, with stops in states including Minnesota, Illinois, Arizona, Colorado, New York and North Dakota. If there's a venue in your state to support a poker tour, the Heartland will find it.
I recently attended a Heartland Poker Tour event at Golden Gate Casino in Black Hawk, Colorado. First I was skeptical about all the excitement that surrounded the information that the organization sent me. Yes, the website was very informative and professionally presented, but could they really pull off a televised event to envy the WPT?
When I walked into the poker room I couldn't believe my eyes. The room was full to the brim and at many tables there were 3-5 ladies playing poker. That's right, about 15% of the players were women. Heartland Poker Tour has managed to accomplish something that no other major poker tour has, to date: They have opened the doors of opportunity to women in states who cannot travel to major casinos on the coasts. What better life of a poker player when the tournaments and huge prize pools come to you at affordable buy-ins?
<center>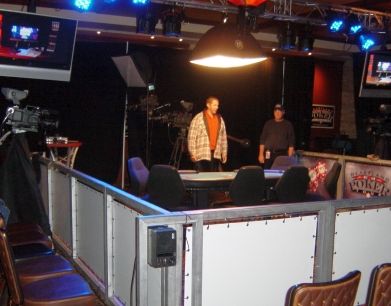 </center>
In almost three years of traveling and taking the Heartland Poker Tour across America, one woman has already won the main event at the Shooting Star Casino at Mahnomen, Minnesota. Jenny Kriewald of Valley City, North Dakota bested the field of over 600 players to take down the first place prize of $52,973. I inquired about pre-events and the possibility of introducing a ladies-only event. This was definitely on the minds of Greg Lang and Todd Anderson, founders of the tour. Greg explains, "We have been contacted by several organizations requesting to participate with our tour to present a ladies-only event. We really would like to follow through on this idea. Once we have the correct location and hosting casino, you will definitely see this event. In the mean time, we are drawing more ladies than any other tour out there in relation to percentages of our players. We present satellites and qualifiers that everyone can afford, which evidently appeals to the women's market. Our numbers don't lie!"
Greg offered to take me on an extensive tour of the behind the scenes production of the televised main event, which I readily accepted. I was astonished at the technical abilities this organization has put together for a relatively unknown poker tour. Equipped with all the latest technology available to a television production, they roll from state to state with their own equipment and production staff. Careful detail has been given to the development of graphics, original music, professional staffing, set design, marketing, and of course the perfect match of hosting casinos and player-friendly structures for tournaments. When I ask Greg about the sequestered room for the monitors and technical staff that has the grueling task of recording hands and hole cards for the final table Greg replied, "Oh yes, we have one of those! Often it is guarded by security as well. Once our security is outlined by the governing gaming commission, we follow every step to the letter. We want to comply with every gaming commissions request so that we may return for another tournament. Cementing a secure relationship with the various states' gaming commissions and hosting casinos is paramount to our success." Well, the Heartland Poker Tour must be doing something right; they have more than doubled their playing fields in less than three years time.
Michael Haggard of Evergreen, Colorado walked away from the Black Hawk event with $129,780, one of the largest first prizes given to date. 30 places were paid from a prize pool of $463,000. This is the largest poker prize pool to date in Colorado history.
The Golden Gate Casino hosted over 1,500 players during the satellite/qualifier week. Two flights were held on Main Event day, in order to accommodate all qualifier winners. Golden Gate seemed to follow the TDA (Tournament Directors Association) guidelines and rules with one exception that I can't help but mention here; I found this unusual rule very disturbing but also effective. If a player played out of turn, the floor was called and a warning button was issued to that player. Upon a second infraction, that player would be penalized by sitting out a full round of play. If nothing else, the table was very aware of when it was each player's turn. This casino must have a terrible reputation for this problem as they couldn't keep track of the bright orange warning buttons that were out! That's one for the books I've never heard of….
Please watch for the Heartland Poker Tour to come to a location near you. I promise you will not be sorry for the great poker experience! More information on this tour's schedule can be found at www.HeartlandPokerTour.com.