Deep Stacks All the Rage: Borgata Announces November Tournament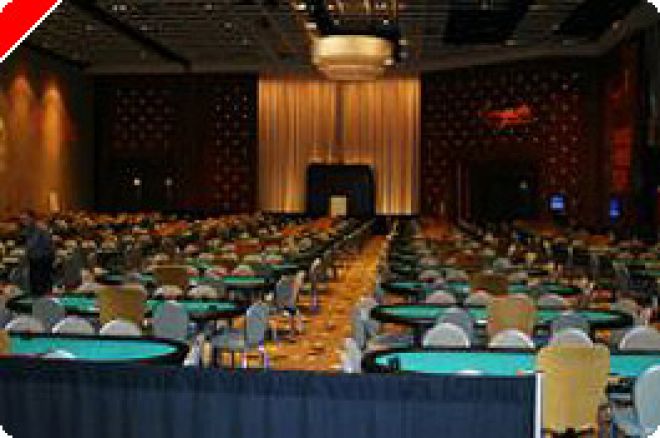 The Borgata Hotel and Casino in Atlantic City has announced the full details for the upcoming Borgata Deep Stack Poker Tournament. The tournament is designed to offer players a chance to get the feel for what it is like to play in a multi-day tournament. The tournament has a buy-in of $5,000, half of what it would take for players to buy into the World Series of Poker Main Event, and players would play over the course of five days with beginning chip stacks of 50,000.
This event is the perfect opportunity for players who enjoy being able to put their tournament skills to good use rather than feeling pressured to make moves fast and early to avoid the danger of rapidly increasing levels. The Deep Stack Tournament levels will increase every 60 minutes on the first day, while Day 2 through Day 5 will see levels increased every 75 minutes.
While the tournament is set to begin November 11th, players will be able to compete in satellite events on November 9th and 10th for just $520. Each of these events will have one entry guaranteed for every ten players entered. A fourth satellite is scheduled on November 10th as well, but will have a buy-in of $1,040 and will guarantee one seat into the Deep Stack Tournament for every five players that enter.
While satellites and qualifiers have already started, three remaining qualifying events for the $5,200 tournament will take place:
* (Satellite) Friday, November 9 (at 6PM $520 + $50)
* (Satellite) Saturday, November 10 (at 10AM $520 + $50)
* (Satellite) Saturday, November 10 (at 3PM $1040 + $60)
* Sunday, November 11 Deep Stack Tournament Day 1 (at 11am)
* Monday, November 12 Deep Stack Tournament Day 2 (at 11am)
* Tuesday, November 13 Deep Stack Tournament Day 3 (at 11am)
* Wednesday, November 14 Deep Stack Tournament Day 4 (at 11am)
* Thursday, November 15 Deep Stack Tournament Day 5 (at 11am)