Casino Earnings Roundup: Harrah's, MGM and Wynn All Report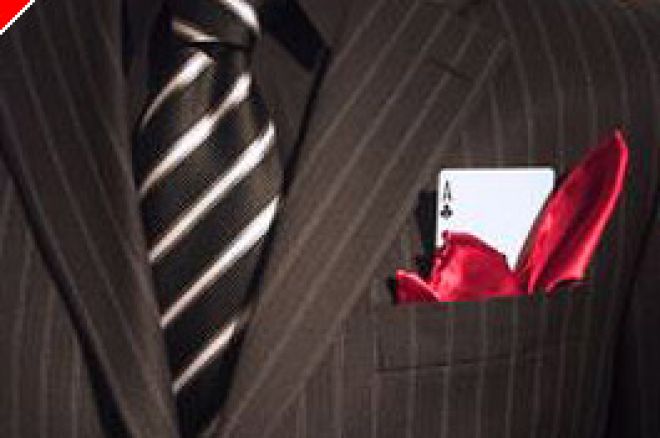 The casino sector has been a darling of the Wall Street crowd for some time now, but even the hottest sectors have to take a breather. It seems like for some casino companies, exceeding expectations for the third quarter of 2007 was just too tall a task.
Harrah's Entertainment:
Harrah's is in the process of being taken private, so their earning had little sway in the stock market. For their pending private equity buyers, there was some good news and some less than good news. In the third quarter of 2007, Harrah's total revenues grew by 13 percent when compared to the same period a year ago. Its third quarter adjusted earnings per share grew by 6.4% to $1.00 per diluted share from $0.94 per diluted share for the prior year, but still falling short of Wall Street's expectation of $1.05 per diluted share. Las Vegas continued to be a strong performer for Harrah's. Aided by the addition of Bill's Gamblin' Hall and Saloon, Harrah's Las Vegas property EBITDA (earnings before interest, taxes, depreciation and amortization) grew by 13.5%. In the same state but at the other end of the performance spectrum, Harrah's other Nevada properties saw an 8.3% drop in EBITDA, hurt by Lake Tahoe's early summer wildfires.
Harrah's and its new owners-to-be may have bigger fish to fry than earnings, however. The casino operator is currently trying to work its way out of a $1.8 billion lawsuit, with an additional $1 billion owed in interest. When Harrah's acquired a company called Park Place Entertainment they also acquired Park Place's earlier deal with the St, Regis Mohawk Tribe to jointly develop a casino in the Catskills, an upstate New York vacation spot. What Harrah's apparently didn't realize is that they also acquired a lawsuit. The St. Regis Mohawk Tribe sued Park Place in tribal court for interference when Park Place wanted to build the casino at Kutsher's Country Club, but ultimately was unable to secure the necessary permits. The tribe members won the $1.8 billion suit by default when Park Place's lawyers failed to show. The case is now headed for U.S. Federal Court. Harrah's refuses to comment on the lawsuit, but did mention in its earnings release that the company said it would "vigorously contest" the matter. Investors are watching this issue closely as it could represent a potential sticking point in the biggest leveraged buy-out in casino industry history.
MGM Mirage:
Wall Street had reduced their expectations for MGM Mirage's third quarter results, but apparently hadn't reduced them enough. MGM reported a third-quarter net income increase of 18 percent to $183.9 million, or 62 cents per share, compared to $156.3 million, or 54 cents per share, for the same period a year ago. However, that included some one-time items, like a Hurricane Katrina insurance settlement. Adjusted for these one-time items, the company posted a profit of 42 cents per share, below the previous year's quarter and below the 50 cents per share that analysts had been expecting. While revenues were up 8% (2% if you exclude the Beau Rivage which did not have a full operating quarter for the same time last year), CityCenter and Macau construction costs were higher than expected and renovations at the Bellagio's High Stakes Baccarat room resulted in a below average hold percentage for their flagship casino. MGM doesn't have too long before they can start reaping the benefit of their Macau investment; a $1.25 billion joint venture with Pansy Ho, daughter of Hong Kong billionaire and gambling industry veteran Stanley Ho. MGM announced that they will open their Macau property on December 18th. Affirming its internationally focused strategy, MGM also announced this week that it will help build a $3 billion non-gambling hotel resort in Abu Dhabi with that government's development firm, Mubadala Development Co. The property is expected to open in 2012.
Wynn:
While MGM has to wait for validation its Macau investment, the third quarter served as both validation and vindication for the Wynn's Macau property. Wynn Macau opened on September 6, 2006 and only had 25 days of operation for the same period last year. With a full quarter of results to report this quarter, Wynn Macau generated net revenues (after discounts and commissions) of $347.7 million and adjusted property EBITDA of $92.8 million. Overall the company boosted adjusted net income in the third quarter to $73.4 million, or $0.67 per diluted share compared to an adjusted net loss of $1.3 million, or ($0.01) per diluted share in the third quarter of 2006. Not to be outshined by its baby Asian sister, Wynn Las Vegas generated adjusted property EBITDA of $93.2 million, a 20.6% increase from the third quarter of 2006. Earnings were helped by a better than expected table games win percentage, coming in at 26.4% and exceeding the 22.3% logged in for the third quarter of 2006. The property also improved its occupancy rate to 96.6%, compared to 94.9% during the prior year's period.