College Poker Life: Georgia State University, Atlanta, GA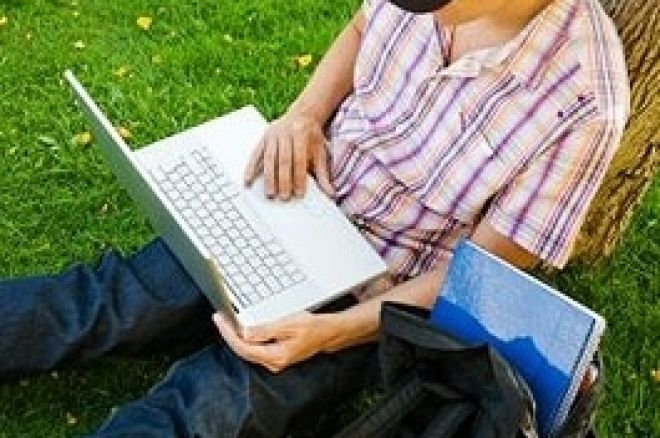 The end of the semester approaches for students at Georgia State University, and though it is illegal to play poker for money within the state, students still have plenty of poker options available to them in the form of student organizations, poker leagues, and freerolls. With such a large underground poker scene in Atlanta, it can be a daunting task for students to find a high-quality, secure place to play. But make no mistake about it: poker is alive and well in the city of Atlanta.
The first thing students of Georgia State University will want to do is check out the Intramurals Poker Tournaments. These events are free to all students providing a student ID and take place once a month over each semester. Students who participate are competing for the free Intramural Champion T-Shirt, as well as for points based on participation, with additional points for those players who finish in the top seven. The 14 players with the most points at the end of the spring semester will be invited back for a two-table event where they'll be competing for prizes including a customized poker chip set, a poker table top, and a deck of Copag plastic playing cards. November 6th was the last tournament for the fall semester, so make sure to check the Georgia State University Intramurals website for updates to the spring semester schedule. These events are great for students looking for a cheap alternative to playing or learning poker, and also serve as a great way to find other poker players on campus.
Georgia State students should also check out the Georgia Poker Association website at www.holdeminatlanta.com for a complete list of league tournaments throughout the state. Many of the events found on the website take place throughout the suburbs of Atlanta, and are just a short drive from the Georgia State campus. The website hosts a variety of services including corporate events, charity events, and even poker camps and clinics. Players competing in this league compete in a 13-week tournament series, where players accumulate points and a chance to win a seat into a WSOP event… not too shabby of a prize for students looking for a free way to play. There is a wealth of poker league information hosted on the site including tournament times and locations. These are bar poker leagues, so make sure to double check with the bar on age restrictions before heading out.
Students interested in as many freeroll options as they can find should also make sure to check out Georgia Poker Nights at www.georgiapokernights.com for upcoming bar league and poker nights around the city. This website hosts information on where to play throughout the city of Atlanta and includes a list of daily poker freerolls. Like the Georgia Poker Association, these events run on a point system, where more points will earn you entry into tournaments with bigger prizes. And for those students who just can't get enough of freerolls, there's also the Atlanta Poker Club at www.atlantapokerclub.net with tournament information for regular NL Hold'em games as well as NL Hold'em Heads-Up and Omaha events.
Even though cash poker games are illegal in Georgia, students have reported finding plenty of regular games both on and off campus. Some of these events are small buy-in tournaments, while others hold regular ring games with stakes as low as .25/.50 and as high as $2/5. Note that Georgia has seen quite a few police raids on home poker games over the last year, especially those with a fair amount of publicity attached.
Since cash games are technically illegal in Atlanta, another option is the casino scene in Tunica, Mississippi. Tunica is known to many students around campus as the "Atlantic City of the Southeast" and as the most viable option for major casino-poker action. The drive is a staggering six-hour trip, each way, but with so many great poker rooms, it should be a regular semester trip for Georgia State students. While there are many poker room options in Tunica, Harrah's Horseshoe Casino and Hotel is without a doubt the perfect spot for students making the lengthy trek. Open 24 hours a day, with 16 poker tables, students making the long drive will find an immense, entertaining place to play. Not to mention that the 2008 Circuit Event will be taking place at the Horseshoe from Jan 3rd – 22nd, giving students yet another reason to make the drive.
Despite the state of the gambling laws in Georgia, students have plenty of alternative ways to enjoy playing poker. Some may be for small prizes, others for the chance at a seat into a WSOP event, but no matter what, students at Georgia State University have had a fantastic semester for poker, on and off campus.