College Poker Life: Univeristy of Nebraska, Lincoln, NE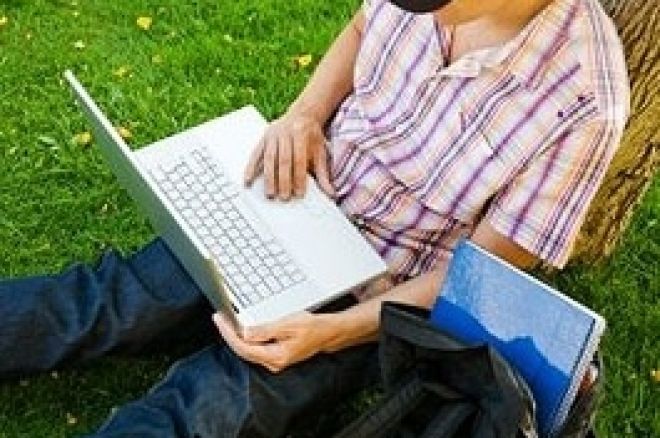 Poker events have been a large part of campus organizations over the years at the University of Nebraska – Lincoln, and even though the close of the fall semester is just weeks away, UNL students can still find plenty of poker options on and off campus. If you're a student just learning the bad beats of poker, or trying hard to build your bankroll, UNL will have just the game you're looking for.
Students at the University of Nebraska – Lincoln have been participating in all kinds of university-sponsored poker events over the last several years. The campus is full of poker life, though many of the free poker events have occurred sporadically throughout different organizations. While many colleges have just started forming campus poker clubs and hosting free Hold'em tournament events, students at UNL have been quite spoiled. UNL students have been able to compete in free poker tournaments held by many campus organizations including sororities and fraternities, Engineering club, Vet club, Chinese Students and Scholar Association (CSSA), and the Residence Hall Association. These free tournaments don't boast big prizes for the top finishers, but they do serve as a great way to play poker and meet other UNL students.
If your money is tied up in university fees and your bankroll eagerly awaits as many freeerolls as possible, then be happy you're enrolled at UNL. Lincoln and its neighboring cities are home to many freeroll tournaments and bar leagues, always leaving students hungry for a poker game with plenty of options. The first stop on your freeroll watch list is www.inhousepokerleague.com. This site details many freeroll events at locations like Dave and Buster's (in Omaha), Brewsky's Bar and Grill, and the Road House Bar and Grill. While the majority of events are league events, the locations still give out great prizes for participating, like Dave and Buster's, which boasts over $400 in cash and prizes on Mondays. The league runs on a point system which boats, "The top 16 players from Omaha and the top 8 players from Lincoln in the Quarterfinals will advance to the State Championship Tournament held in June." The only downside for students is the age restriction, limiting the events to players 21 years of age and over. Make sure to check with the establishment before heading out, underclassman, to see if you're old enough to participate.
For non-league freerolls, make sure to check out Christo's Pub, which hosts two free tournaments every Wednesday night. Only the top two finishers are paid, but first nets $100 and second gets $25 in gift certificates to the pub.
If you prefer putting your money on the line, students will find a decent selection of poker games, on and off campus, on a regular basis, though don't expect the stakes to get too high as many of these home poker games are played for the fun of it, focusing more on the social aspect of the game. Whether seeking the regular low-stakes nightly campus dorm game or the off-campus $50 buy-in game, students will find enough poker variants to suit their style of play.
UNL students looking to seriously build their bankroll in live casino games will have to look outside the state of Nebraska. At just under an hour's drive, Harrah's Horseshoe Council Bluffs is the perfect place for students looking for casino action. The poker room holds 18 poker tables and runs Texas Hold'em and Omaha, as well as high-limit Stud. If you'd rather try your luck at tournaments, the Horseshoe is home to daily poker tournaments, weekly bounty events, plus "Fat Stack" events. Most of the events cost under $100, perfect for the student whose bankroll is still in the beginning stages. The Horseshoe also offers five different WSOP Satellite events during the month of November. Three of the WSOP satellites cost only $60 to enter and guarantee a seat into the $300 event, while the other two satellites are $85 with a guarantee into the $1,000 event, giving students one of the most rewarding ways to earn a chance to participate in the WSOP.
The fall semester may be coming to a close for students at the University of Nebraska – Lincoln, but it certainly doesn't mean their various poker options are disappearing anytime soon. Whether you're looking for a fun and inexpensive tournament, or great live action at a casino, UNL students certainly have plenty of ways to enjoy the game of poker. While UNL students are ready to face yet another cold, Nebraska winter, they can look forward to yet another great semester of poker.