FTOPS VI: Event #13, $2,620 NLHE, Day 1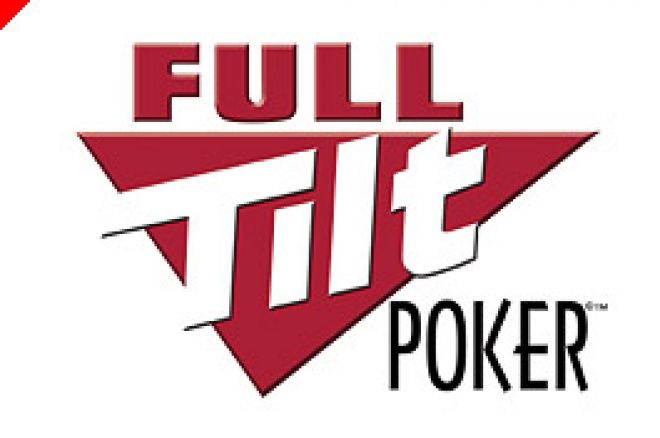 The richest event of the Full Tilt Online Poker Series kicked off Saturday, and what a turnout it was. Though a $2,500+$120 buy-in kept many newbies away, the 698-player field was loaded with professionals. 26 of Full Tilt's "red" pros signed on for this two-day event: Aaron Bartley, Scott Clements, Allen Cunningham, Ben Roberts, Beth Shak, David Benyamine, Dag Martin "dmmikkel" Mikkelsen, Eddy Scharf, Erica Schoenberg, Farzad Bonyadi, Huckleberry Seed, "Miami" John Cernuto, John Juanda, Maciek Gracz, Amanda "Mandy B" Baker, Max Pescatori, Jon "PearlJammed" Turner, Peter W. Jepsen, Ram Vaswani, Robert Mizrachi, Steve Brecher, Steve Zolotow, Stuart Paterson, Thomas Wahlroos and recent Full Tilt signees Jared "TheWacoKidd" Hamby and Jonathan Little, who has foregone his usual "FieryJustice" nickname for the time being.
Other big names in this crowd were Soren Kongsgaard, who finished high in a recent Full Tilt $1 Million Guaranteed, Steve "MrSmokey1" Billirakis, the youngest WSOP bracelet holder, and top online players Matthew "mattg1983" Graham and Corwin "Mig_com" Mackey.
The rules stated that fifteen half-hour levels would be played, or down to two tables, whichever came first. As play wound down, it became apparent that the 4,000 in starting chips and lengthy levels would prevent that many eliminations. Therefore, play stopped at the end of level 15 with 89 players remaining.
Out of the sea of "red" pros, only Bartley and Clements remain. Both are below average in chips: Bartley has 16,950, in 76th place, and Clements has 9,647, in 86th.
In the last level of play, there were several interesting hands among notable players.
On table 33, jacksup raised to 1,900 with blinds at 300/600 and a 75 ante. Kongsgaard called and the flop was
. Kongsgaard checked and jacksup bet 2,600. Kongsgaard called. The turn was
. Both players checked. The river was
and Kongsgaard bet 7,777. jacksup folded and Kongsgaard took down a 17,677 pot.
Several hands later, at the same table, Kongsgaard raised to 1,600 in the cutoff and Reds20 called. The flop was
. Both players checked. The turn was
. Reds20 checked and Kongsgaard bet 2,400. Reds20 called. The river was
. Reds20 checked and Kongsgaard bet 5,400. Reds20 called time and eventually called. Kongsgaard showed
for top pair and took down a 14,300 pot.
Over on table 13, psych raised to 1,800 and Mig_com called. The flop was
and both players checked. The turn was
and Mig_com bet 3,000 and psych called. The river was
and Mig_com bet 7,200. psych laid it down and Mig_com won a 10,875 pot.
On table 64, Aaron Bartley raised to 1,600 in middle position and F4Zi and jman5j23 called in the blinds. The flop was
and it was checked to Bartley who bet 2,825. F4Zi check-raised to 8,040. Jman5j23 folded and Bartley folded. An 11,125 pot went to F4Zi, and Bartley continued to bleed chips the rest of the level.
Here's how the top ten chip leaders are faring at the end of Day 1:
1st: 20SUCKOUTZ — 140,715
2nd: cobey — 116,358
3rd: jman5j23 — 111,647
4th: steaming — 110,373
5th: Soren "Kongsgaard" Kongsgaard — 102,988
6th: pycb — 95,920
7th: WLUstudent — 81,966
8th: game153 — 77,876
9th: Don K The Hutt — 75,449
10th: Sircall — 74,171
Play resumes at 3 p.m. ET, where the 89 players will return and play down to a winner.