FTOPS VI Kicks Off Today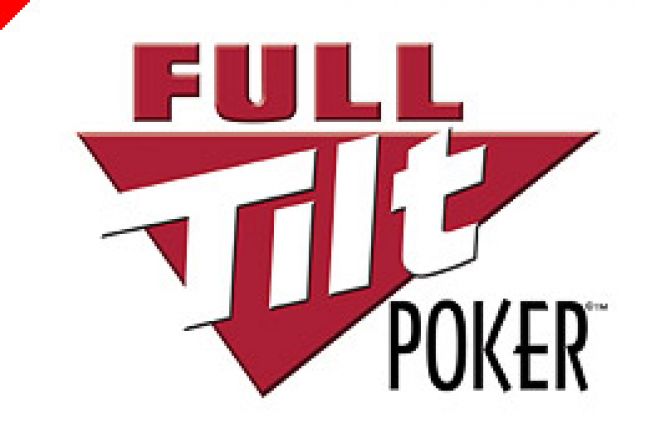 The Full Tilt Online Poker Series (FTOPS) returns today, kicking off a 12-day run featuring 16 different events offering over $9 million in guaranteed prize money. The quarterly FTOPS series have established themselves as online poker's second-largest ongoing series, with plenty of poker pros on hand to host and/or take part in the action.
Play begins this evening with a $200+16 No-Limit Hold'em 6-max event with a $750,000 guarantee and runs with at least one event each day through Sunday, November 18th, when the Main Event, a $500+35 event with a $2 million guarantee, gets underway. All four weekend dates within the FTOPS schedule offer two events each, including the Main Event on the closing Sunday, and other big events include a two-day No-Limit Hold'em event beginning on Nov. 17th, with a $1.5 million guarantee, and million-dollar-guarantee events on both Sunday, Nov. 12th and Monday, Nov. 13th. The two-day event spanning the final weekend also features the highest buy-in of FTOPS VI at $2,500+120 and is likely to draw a star-stuffed field to the proceedings.
The complete schedule for the Full Tilt Online Poker Series VI (November 7-18, 2007):
Event Date/Time Buy-In Game Details Guarantee (Host)
#1 11/7 21:00 ET $200+16 NLH 6-Max $750,000 (Brad "Yukon" Booth)
#2 11/8 21:00 ET $300+22 Razz $100,000 (David Oppenheim)
#3 11/9 21:00 ET $200+16 PLH $300,000 (Jon "PearlJammed" Turner)
#4 11/10 15:00 ET $500+35 PLO 6-max $300,000 (David Benyamine)
#5 11/10 16:30 ET $100+9 NLH Rebuy $400,000 (Andrew Black)
#6 11/11 14:00 ET $100+9 Stud Hi/Lo $25,000 ("Miami" John Cernuto)
#7 11/11 18:00 ET $300+22 NL Hold 'em $1,000,000 (Paul Wolfe)
#8 11/12 21:00 ET $1,000+60 NL Hold 'em $1,000,000 (Jared "TheWacoKidd" Hamby)
#9 11/13 21:00 ET $200+16 PLO Hi/Lo $150,000 (Chris "Jesus" Ferguson)
#10 11/14 21:00 ET $300+22 NL Hold 'em 6-max Rebuy $750,000 (Jordan "iMsoLucky0" Morgan)
#11 11/15 21:00 ET $500+35 HORSE $250,000 (Jennifer Harman)
#12 11/16 21:00 ET $200+16 LHE 6-Max $200,000 (Kenny Tran)
#13 11/17 15:00 ET $2,500+120 NLH 2-Day $1,500,000 (John Juanda)
#14 11/17 16:30 ET $100+9 PLO Rebuy $300,000 (Eddy Scharf)
#15 11/18 14:00 ET $150+13 NL Hold 'em Knockout $100,000 (Erik Seidel)
Main Event (#16) 11/18 18:00 ET $500+35 NL Hold 'em $2,000,000 (Lee Watkinson)