Phil Hellmuth to Host Charity Poker Tournament at The Palms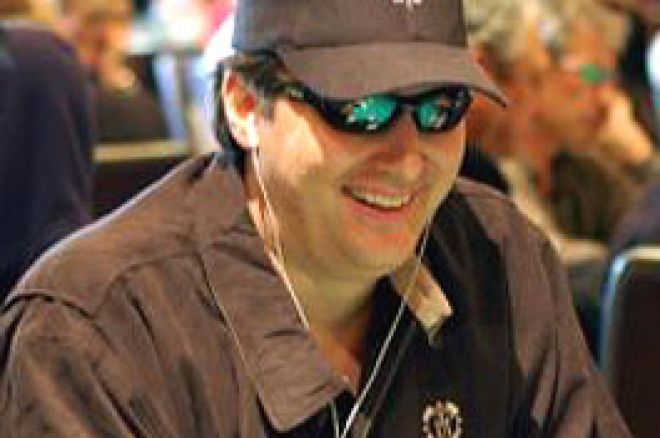 Top player and eleven time WSOP bracelet winner Phil Hellmuth is set to hold a charity tournament at the Palms casino next Saturday, December 1st. The Poker Brat and some of his friends will be on hand at the Palms to raise money for the TASER Foundation, a charity benefiting the families of police officers killed in the line of duty.
The tournament, called 'Beauty and the Bet', has an interesting format, and will be an all day affair for those lucky enough to make the final three of either of the two events being held. The first event starts at noon and is a $500 No Limit Hold Em Freezeout. At 5pm, the high rollers in the group will play a $2,500 buy in No Limit event, with rebuys. The final three from each tournament will gather for a six person final table to play off for a great grand prize.
Fifty percent of the monies collected will go into the prize pool, and the other 50% will go to the TASER Foundation. The grand prize is two tickets to SuperBowl XLII, and two tickets to the Playboy Superbowl party, held the night before the game.
When its all said and done, the six winners also get to party with Hellmuth afterward in the fireplace VIP booth of the Playboy Club at the Palms.
This isn't the first event Hellmuth has hosted for TASER. In December of 2006, Hellmuth hosted a poker tournament for the TASER foundation at a casino in Arizona. The success of the event propelled it to its new, more glamorous home at the Palms for this years event
Phil will be joined at the event by four beauties from Playboy. Playmates Stacy Fuson, Alison Waite, Stephanie Heinrich, and Sarah Elizabeth will be on hand to play some poker, and mingle with tournament guests. Its all for a good cause, and according to the TASER website, entry monies are tax deductible. So, join Phil Hellmuth and the Playboy Playmates next Saturday, December 1st at the Palms. You can pre-register for the event and find more information at taserfoundation.org.