Poker Room Review: Ameristar St. Charles, St, Charles, MO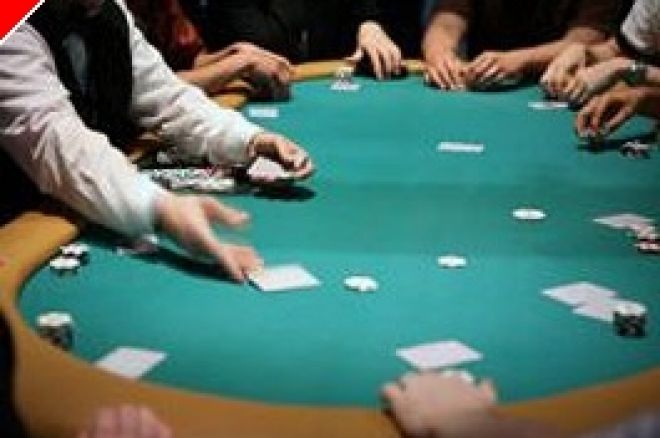 St. Louis is a wonderful Midwestern city. Those not from the area might not appreciate what a great place it is, from its famous breweries (Anheuser-Busch, maker of Budweiser, is based here) to great sports teams including the Cardinals and Rams. This city also has the massive Mississippi River, the famous Arch (gateway to the West), a great music scene, a very reasonable cost of living, and terrific food – especially steaks and Italian cuisine.
It's also home to three poker rooms: the Ameristar (in nearby St. Charles, Missouri), Harrah's, and The President.
I visited all three of them during a recent trip to Missouri. The Ameristar in St. Charles was my first.
The casino itself is a large resort/destination casino, like those in Tunica or Atlantic City. Officially it is a boat – but it sure doesn't resemble one in any way other than in legal definition. It doesn't have a hotel but it has nearby ones that serve that purposea hotel is supposed to be ready for occupancy at the end of this year. The casino also spreads all of the games one would expect to find in a casino: roulette, blackjack, craps, Let It Ride, and pai gow, and has a full array of slots and video poker machines. There are also some great restaurants, regular shows, and huge-screen TVs for viewing sporting events and other entertainment.
The poker room itself is about average size with 19 tables. Game selection during the week when I visited was fairly limited. There was one $10/20 Omaha8 game; three $1/2 no-limit games and two $3/6 limit games. I was told they also regularly spread a $1/1 no-limit game with a $40 minimum and $100 maximum. There is never any stud but I was told that they sometimes spread the mixed game of HORSE – though it wasn't going when I was there on a Tuesday night.
Players here can play the overs in the limit game for $6/12 stakes. No one was doing that when I was there – which was a good thing because I didn't have to risk any more money at limit hold'em – not my best poker game.
They did have a tournament going when I arrived. It went off at 7:00 PM, cost $50 and had $30 re-buys for the first hour. There were 65 players to start and nearly all of them were still in it when I arrived at 8:15 PM.
The room hosts three tournaments each weekday at 10:00 AM, 1:00 PM and 7:00 PM and one more on Saturday afternoon. Check the poker room before planning to play as tournament schedules change regularly.
I found the room very friendly and the players about average. There are a number of excellent restaurants on the casino property, including a high-end steak house: Port 47 (steaks in the $30 and $40 range); a high end seafood restaurant, Pearls Oyster Bar; and a very nice, reasonably priced 1950s style diner, where I had my dinner. I enjoyed a late-night sirloin steak dinner special for just $10.99. It was excellent.
A couple of things peculiar to Missouri that you need to know before playing at the Ameristar or any other room. First of all, there is a stop-loss law that limits player losses (at least on paper) to no more than $500 every two hours. Nice of them to look out for us, but it's really a silly law. They do not allow players to buy in for more than $500 at any one time during a two-hour period. You must use a players club card so they can track all of your buy-ins. Of course smart players immediately recognize that they don't make you report what you have won and what you might be carrying home in chips at the end of the shift. So you could stash as much money you wanted and bring it back – and lose it all in one session if you want. You're only limited by what you can buy in at one time. Or you could buy in for $500 at the last minute of a two-hour period and then, at the stroke of the next hour, one minute later, buy in for another $500. Still, it's something to pay attention to – especially if you play $10/20 Omaha. You don't want to be caught short.
Dealers did not keep their tips when I visited during the last week in October. However, state law was to change in November, allowing them to keep tips. The house was set to implement this new rule shortly – so if you're visiting it's likely they have changed their policy and you can now tip the dealers directly.
I played $3/6 limit hold'em for about two hours. The players at my table took it easy on me and I managed to leave the game up $50 or so. That's more than four big bets an hour. Not bad for what admittedly is not my best game!
As mentioned, there was no hotel on the premises when I visited. But that is set to change as of the end of this year, when a huge casino hotel is set to open. Make sure, if your plans take you to this casino, to check and see if the hotel is open. With the beautiful restaurants, the 19-table poker room, the dozens of other table games, and the entertainment, this would be a nice place to spend a weekend.