Poker Room Review: Harrah's St. Louis, Maryland Heights, MO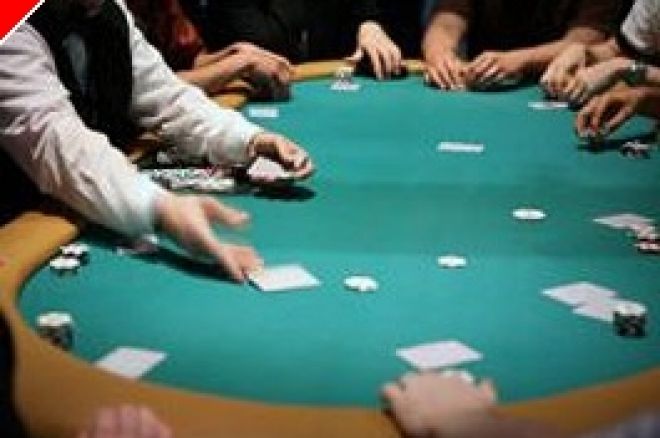 There are other poker rooms in the St. Louis area. There's the Ameristar in St. Charles and there's the President on the river downtown. Each has its special charms (Ameristar more than the President, to be sure). But for serious poker players interested in the biggest games, the best tournaments, the highest limits, and the best action, there really isn't a choice of where to go. This is the place.
The poker room at Harrah's is a modern, well-lit, spacious room, full of tournaments and live games and very well run. Unfortunately, they do not spread 7-card stud.
It's not plush or luxurious, but it is very comfortable. They have 21 tables and will soon be expanding to 22 tables. Not bad considering they started with 12 tables just three and a half years ago.
The poker room opens, usually with people waiting to get in, at 8:00 every morning. It closes in the wee hours at 4:00 AM. State law forbids casinos from staying open twenty-four hours each day. There are two tournaments every weekday – at 1:00 PM and 7:00 PM and one or two over the weekend as well. They have regular promotions. When I was there they were just about to start up satellites for the World Series of Poker in Las Vegas. This past year they sent eight players – one of whom finished 30th in the Main Event.
They also have an Aces Cracked promotion. $100 goes to each of the first five players of each day who have their pair of aces beaten. The promotion seems to be succeeding in getting players to arrive early. By 8:30 AM, when I arrived, there were two tables going. I stayed and played for a little over an hour (earning $62 in the $1/2 no-limit game). No one had aces beaten while I was there. I had aces once but no one called when I raised the blind pre-flop. In retrospect this was probably a terrible move on my part. I would have made more money had I just called along and either won the hand with no bets or gotten beaten.
On the low end, the room regularly spreads a $1/2 no-limit game and a $3/6 limit game. During the day they are filled with retirees and a few stranglers. Nights and weekends, there are college kids and young adults. They tend to have more games for the higher rollers at night and on the weekends — $2/5 and $5/5 no-limit and limit of $20/40 and $30/60 each with a half kill.
Those are very big games considering that there is a $500 maximum buy-in at the cashier's window every two hours. That's state law. They don't want gamblers losing more than they can afford. But no matter, regular players in the know just stash chips until they have the large stacks they need for the bigger games.
Players earn $.75 for each hour of play – regardless of what level they play. These points may be used for food or a room. They are also transferable from one Harrah's property to another (they have many including Caesar's in Las Vegas and the Horseshoe in Tunica, Mississippi). Players will need a lot of these points for the better restaurants, Mobey's or The Range. Both are reported to be excellent and are quite dear. The poker room supplies free coffee and soft drinks – and donuts in the morning.
The level of play during the morning, when I was there, was the expected rocking and timid play of retirees. I'd like to check out the action at night and on the weekends when the "old money" and "young hot shots" roll in. But from everything I observed and heard, this is the place to be for serious poker in the St. Louis area.
Harrah's St. Louis Hotel & Casino
777 Casino Center Drive
Maryland Heights, MO 63043
Phone: (314)770-8100
Fax: (314)770-8399