Women's Poker Spotlight: The Women's European Poker Tour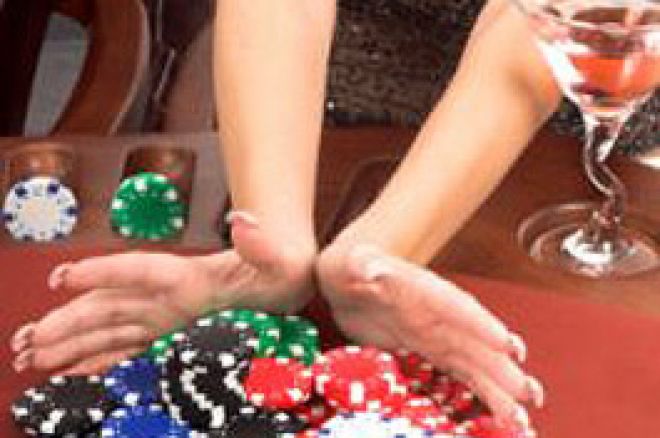 The poker explosion in Europe, Asia and Russia has given organizations in these regions reason to follow the American way, prospering and growing in the poker industry. This includes the women's poker market, which has the greatest potential for new players.
BetFred has introduced the new Women's European Poker Tour, which has taken off with impressive results. Combining qualifiers online with direct buy-ins to gain entry into events happening all over the UK, the tour awards points and adds cash to every prize pool. A final event with the top point earners will play for cash and prizes in a year-end finale. The final table will be televised, giving the ladies an opportunity to make themselves seen, with this season's finale taking place at the Broadway Casino in Birmingham on December 8th.
Grosvenor UK Poker Tour is another popular tour that is having success in the UK. Christine Ward finished fourth at the Newcastle event and was the first lady player to make a final table on the tour, proving that you don't have to play women's only events to be a success at poker. More and more women are exploring their options for larger buy-ins and greater playing fields. The potential for poker tours opening up to the women's market is the greatest opportunity for fresh young faces in poker today. An example is the newly crowned Main Event winner of the WSOPE, Annette Obrestad. With Annette's recent win and second-place finish at the recent Dublin EPT event, more ladies are being drawn to try their luck at mixed events.
PartyPoker's inaugural Women's World Open was held in London on August 7th. Although only 36 top women players were in attendance, the $3,000 entry fee provided a prizepool of $108,000. American players Liz Lieu, Jennifer Tilly and Shannon Elizabeth played against Europe's most accomplished women players such as Pippa Flanders, Beverly Pace, Jackie Meecham, Katherine Hartree, Jackie Vaswani and Debbie Rogers.
Beverly Pace emerged as the winner, clinching the $50,000 first-place prize. Events like these give the ladies of Europe the encouragement they need to see what determination and hard work can produce. Who knows who will be the next top European Women's Champion?
The Irish Open just announced it will be adding a Ladies Only event. On May 22, 2008 a €300+30 buy-in freezeout structure will draw such known Irish players as Collette Doherty, Irene Tier and Jenny Heggerty. Sponsor Paddy Poker is excited about bringing more women into the Irish Open by offering this event. The Irish Open begins on March 19 and runs through the 24th at the Citywest Hotel in Dublin.
Europe is producing more and more professional women players every year. Some of the best known players have been Isabelle Mercier (originally from Canada/by way of France), Xuyen Pham, Katja Thater, and Vicky Coren. European poker has the potential to really open up through the Internet poker sites virtually available to most players. Could American professional players be considering the move to Europe for sponsorships and more opportunities for advancement in their careers? The internet ban in the U.S. has done more damage to American players than just tying the hands of online poker sites. It has also removed advertising dollars from the U.S. market and taken with it the numerous sponsorships that used to be available to American professional players. Very recently the announcement of Liz Lieu's move to London for her sponsorship deal with ChiliPoker.com may be just such an indicator of the changes to come.