Women's Poker Spotlight: The Ladies Poker Association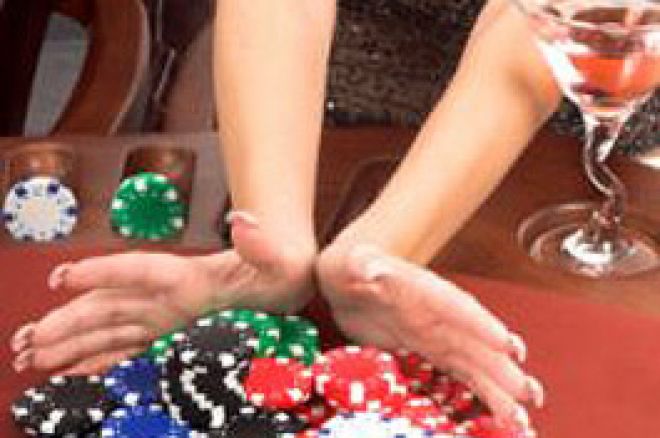 The Ladies Poker Association, which can be found online at ladiespokerassociation.com, isn't a new take on women's poker but instead is a fresh approach to the women's market. Co-founders Crystal Osgood-Gray and Sherry Godfrey have taken the organization a step higher by providing a Ladies Pro Poker Tour, a ranking system, and an informational, one-stop site. Crystal's dream and passion for a professional ladies poker tour is reflected in her hard work of bringing higher buy-ins to women's-only events and eventually reaching out to create televised events. This shouldn't be too far of a reach, as Crystal's background is in television and advertising.
The LPA also boasts a very impressive board of advisors: Cheri Dokken, Poker Tournament Director of the Commerce Casino; Linda Johnson, the First Lady of Poker and announcer of the WPT; Star Pulver, former Poker Tournament Director of Oceans Eleven; and Jan Fisher, co-owner of CardPlayer Cruises. Under this well-respected leadership, the LPA should have a very bright future!
All tournaments offered with the LPA as sponsors have no less than a $500 buy-in. A complete schedule of these events and any other women's events are listed for all levels of skill. Some of the hosting casinos at present are Cherokee Casino, Commerce, Bicycle and Oceans 11, with more coming in the near future. The site offers interviews and articles on rising poker phenoms, reviews on poker books, advice columns with valuable poker tips, tournament schedules, winner interviews and much, much more.
I sat down with Crystal Osgood recently to chat over the present and future plans for the LPA. First and foremost on my mind was, of course, the question haunting most organizers of women's only events — how to keep them women-only. Crystal explains, "It is legally impossible for us to keep men out of our events. Even a members-only event could be construed as crossing the line. We hope every time we have an event, that the gentlemen in the casino will respect what we are trying to do and will not insist on being included. With that said, the incident at the Commerce Casino where six men insisted on playing was a wake-up call. If men really want to play in the ladies events, we will work towards adding events such as Jack-'n'-Jill or Battle of the Sexes. Hopefully that would be an acceptable answer to the dilemma." So it appears there could possibly be a merger of men and women's events in future tournaments.
Presently, a new ranking system based on buy-ins from $295-999 for the amateur standings and any buy-ins higher than $999 for the pro standing is published on the LPA site and in CardPlayer Magazine. Points are awarded in line with the buy-in and the player's finishing position.
When the discussion continued into future plans for the LPA, Crystal told me a huge announcement is coming for the betterment of the LPA and women's poker. I had hoped we'd be breaking the news here in this week's Women's Poker Spotlight, but it seems whatever is cooking on the front burner hasn't come to a boil yet.
Stay with us for next week's article, for breaking news on the Ladies Poker Association!