Women's Poker Spotlight: WSOP-C New Orleans Ladies Event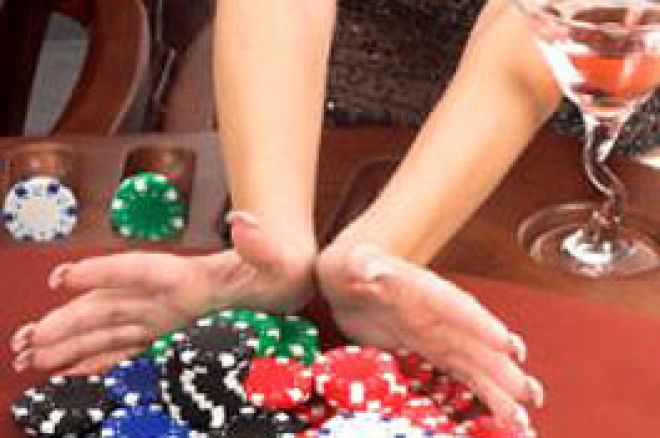 The World Series of Poker Circuit series descended upon the historic city of New Orleans this past week, attracting smaller poker playing crowds than usual. This is a result, perhaps, of the overlapping of events that keeps happening when so many poker organizers are volleying for a date that will provide a successful event.
The Ladies Event at this year's Winter Bayou Poker Challenge provided plenty of excitement to 170 ladies, each eager to take home the $10,686 first prize. After nearly nine hours of battle, Wendy Michel of Harvey, Louisiana took home first prize. The top ten finishers were:
Wendy Michel (Harvey, LA) $ 10,686
Nancy Decuers (New Orleans, LA) $ 5,607
Abbe Garfinkel (Mandeville, LA) $ 3,298
BJ Orsack (Katy, TX) $ 2,638
Theresa Gex (Baton Rouge, LA) $ 1,979
Perra Perumean (Leander, TX) $ 1,649
Lynn Howard (Bogue Chitto, MS) $ 1,319
Sheila Semander (Pembroke Pines, FL) $ 989
Elizabeth Bishop (Katy, TX) $ 660
Jill Adams (Houma, LA) $ 528
Women attended WSOP-C New Orleans events in some of the largest numbers the Circuit series has turned out thus far. Approximately 30% of the players in the pre-events were women, proving once again that women are coming out to mix it up with the men in events other than women-only choices.
Other ladies who finished in the money in preliminary events were:
Michelle Palmisano of Chamette, LA, 20th place in Event #1 for $663
Staci Blackwell of Baton Rouge, Louisiana, who made the final table in Event #3, a $500+$50 No Limit event where she finished in tenth place for $1,451.
Annette Martin of Denham Springs, LA finished 17th in Event #4 for $484
Lynn Martin placed 20th in Event #5 for $643
Annette Martin, Denham Springs, LA 26th in Event #7 for $1,420
During the Ladies Event I interviewed several players, asking how far they had traveled to play this event and what attracted them to this particular location. The replies were pretty universal. Harrah's New Orleans provides a comfortable and convenient geographical location for most players who live within a two- or three-state radius, and the WSOP, with its recent lowered buy-ins, provides an easier, obtainable goal. Most ladies had made it into the mega satellites and pre-events by playing the continually running satellites. One lady player remarked, "I have had such a successful run on the satellites it has encouraged me to travel to Tunica in January for the WSOP and WPT pre-events. I am more confident in my abilities to play with men now since I've had several wins in the satellites and a couple of cashes in the pre-events."
Perhaps Harrah's has hit upon a very valuable commodity by lowering buy-ins to the pre-events and cutting in half the Circuit's main event buy-in to $5,000. It certainly has increased the women's participation! March on, ladies, as we continue to make a mark in the mostly male-dominated field of poker!