WSOP Circuit, Atlantic City - Day 1 – Williamson Near The Top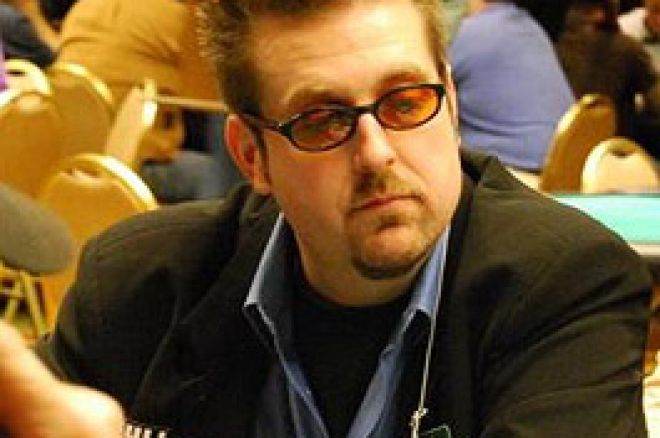 With big names like Cyndy Violette, Andy Black and Robert Williamson III in the field, the World Series of Poker Circuit Main Event in Atlantic City kicked off with plenty of star power. WSOP-C Indiana winner Carlos Uz, WSOP-C New Orleans champ Louie Esposito, defending Atlantic City champion Rick Rosetti and internet superstar Alan 'BodogAri' Engel were also spotted in the field. In total, 244 players descended upon Harrah's Atlantic City for their shot at the WSOP Circuit championship ring, the $10,000 WSOP Main Event entry and the $379,392 first place prize money.
Talk show host Montel Williams joined the Atlantic City field as well. Williams made a strong showing in the 2007 WSOP Main Event, and played solid poker through Day 1 to finish in the middle of the pack. Late in Day 1, Williams limped in from middle position with
and found himself facing a bet from the big blind on the flop of
Williams made the call, then led out when the turn brought the
. His opponent moved over the top for just a few more chips, and Williams called with top pair. His opponent showed
, and when the river brought the
Williams had accumulated enough chips to make it through the night.
Among the players that didn't make it through Day 1 were Cyndy Violette, Doug 'Rico' Carli, Chris Reslock and Alan 'BodogAri' Engel. Approximately 110 players made it through, with the top ten chip stacks looking like this as play ended for the day –
Ben Fineman – 135,000
Rick Rosetti – 117,000
Robert Williamson III – 91,000
Louie Esposito – 86,000
John Racener – 80,000
Mike Sica – 80,000
Patrick Fee – 80,000
Matt Brady – 70,000
Matt 'Allinat420' Stout – 65,500
Charlie Minter – 52,000
Join PokerNews at noon EST for all the updates as the remaining field plays down to a final table at the WSOP-C Atlantic City!