Aussie Millions, Event #10, Pot-Limit Flop Games, Day 1: Dag Martin Mikkelsen Leads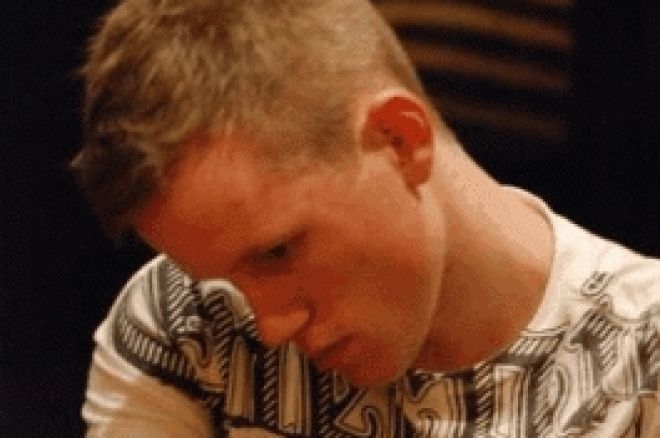 Neatly bookending the 'mixed stud' style of Event #3 was Event #10, a $2,200 mixed 'Pot-Limit Flop Games' tournament. The event rotated through Pot-Limit Hold'Em, Pot-Limit Omaha and Pot-Limit Omaha Hi-Lo. The game changed with every increase in level, and the players comprising the field were among the most experienced mixed-game players in the world. The players on hand included both Internet and 'live' stars, including Kevin 'BeLOWaBOVe' Saul, Jimmy 'gobboboy' Fricke, Josh 'JJProdigy' Field, Jeff Madsen, Grant Levy, Lee Nelson and Greg 'FBT' Mueller.
With the wild variance of the Omaha rounds there were plenty of notable early exits, including Anna Wroblewski, who was trying for her third final table of the Aussie Millions but departed early here. Other notable early bustouts included Rafe Furst, Michael Binger and Madsen.
Dag Martin Mikkelsen was very active throughout Day 1, picking up big pots right and left and finishing the day as the chip leader. In one early hand, he took a big pot off Billy 'The Croc' Argyros with an all-in bet on the river on a board of
. Argyros couldn't make the call, and Mikkelsen went on a roll. Josh Field rode a rollercoaster of chips for much of Day 1 before he doubled through David Bach late in the evening to move into good position to make his first-ever live final table.
Brandon Schaefer played a strong Day 1 before he got all his chips in the middle in Omaha against Roy Winston. Schaefer went all in over Winston's preflop raise with
, and Winston made the call with
. The board of 9-7-2-8-J gave Winston a nine-high straight and sent Schaefer to the rail late on Day 1.
Soon after Schaefer's elimination, play was halted for Day 1, with 13 players remaining in the field. Mikkelsen finished up the day as the chip leader, while Jamie Pickering made a late surge to put himself in good position to make a run at his second Aussie Millions victory. The final 13 chip stacks for tomorrow's final look like this:
Dag Martin Mikkelsen - 94,500
Michael Pesek - 87,000
David Bach - 61,000
Josh Field - 54,000
Sam Khouiss - 47,000
Jamie Pickering - 44,000
Sam Dicarlo - 39,500
Jeff Brown - 37,500
Mick Stanton - 34,500
JJ Hazan - 29,000
Roy Winston - 18,000
John Delasandri - 16,000
Vince Moro - 10,000