Aussie Millions Main Event, Day 1a: Andy Black Grabs Early Lead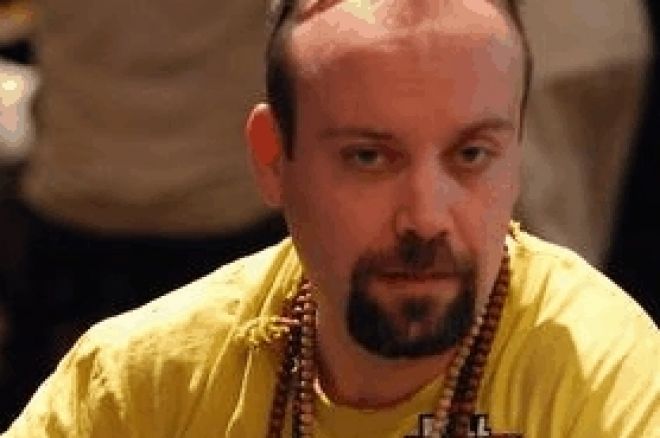 The field was stacked with stars for Day 1a of the 2008 Aussie Millions Main Event. Gavin Smith, John Juanda, Karina Jett, Eli Elezra and Tony G were among the big names in the 215-player field, with 2007 third-place finisher Andy Black finishing with the chip lead. The preponderance of big names in the field made for some tough table draws, including Gavin Smith's starting table, which also included Brandon Schaefer, Dag Martin Mikkelsen, David Grey and John Juanda. Smith described it as a "sick table."
Steve Zolotow was one of the early eliminations, exiting when his
ran into Shane Moran's pocket tens. The
flop gave Zolotow the nut flush draw, but he couldn't catch a king, ace or diamond on the turn or river and he was out early on Day 1a. Jamie Pickering also went out on a busted flush draw when he check-raised Nicholas MacMillan on a board of
. MacMillan held top two pair, and Pickering missed his spade to bust out early. Still, Pickering's run at the '08 Aussie Millions could only be described as successful, with three final tables and a victory in event #4.
Jimmy 'gobboboy' Fricke drew a tough starting table with Gary Benson, Allen Cunningham, Raymond Rahme and Lee Watkinson. The 2007 runner-up busted on Day 1a when he ran
into Rahme's pocket aces. Fricke took home the trophy for Event #3, the mixed stud tournament. Other notable eliminations in the early rounds included Mike Sexton, Lee Watkinson, Gavin Smith and Brandon Schaefer.
Tony G held the chip lead for part of Day 1a, but ran into a tough beat in a three-way pot that saw 'Aussie' Sarah Bilney head to the rail. Bilney put the last of her chips in the middle preflop, and MacMillan called. Tony G re-raised from the button and McMillan called. The flop came down
, and MacMillan checked to Tony G, who bet out enough to put MacMillan all in. MacMillan called with
for a set of twos, Bilney tabled
for one pair, and Tony G tabled pocket aces for the cracked overpair. The river came down
, and Bilney was eliminated as MacMillan stacked a monster pot.
Andy Black had a very active Day 1a, sending at least six opponents to the rail. As the evening wore on, he added to his count by flopping a set of deuces on a board of
against another opponent's
. Black's set held up to eliminate yet another opponent as he cruised to the chip lead. Eric 'jeciimd' Chadwick made a key double up to end his day when his aces held up against an opponent's pocket kings. Chadwick, a Full Tilt internet qualifier, finished Day 1a in the middle of the pack.
91 players were left standing at the end of Day 1a, with Black atop the leaderboard. The top ten chip stacks looked like this as the players bagged their chips in the early morning hours:
Andrew Black 167,800
Shane Moran 122,200
Dusan Stoevski 113,000
Gregor Mueller 108,400
Leo Boxell 105,300
Matthew Hankins 98,900
Jason Dewitt 95,900
Kevin Atkin 92,700
Con Angelakis 91,300
Cosimo Cricchio 83,000
Other notable survivors included Raymond Rahme (in 11th place), Nikolaus Jedlicka, Thomas 'durrr' Dwan, Erik Seidel, Thomas Bihl, Allen Cunningham, Tony G and JJ Liu.