Book Review: 'White Knight, Black Nights' by Susie Isaacs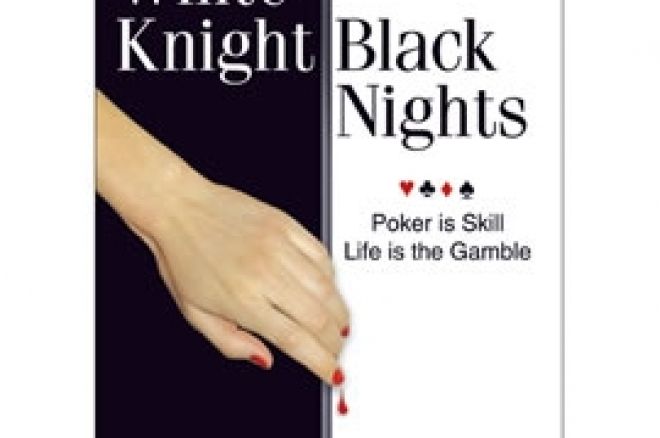 Those of you who follow poker closely – or even not so closely – have probably heard of Susie Isaacs the poker player. She has been very successful. Most notably, in addition to a number of solid finishes in major tournaments throughout Las Vegas, she placed tenth in the $10,000 Main Event in the 1998 World Series of Poker. She also won the Ladies Event in both 1996 and 1997. Most recently, in the 2007 Main Event, she placed in the top 5%, easily cashing.
And if you've picked up a poker magazine in the past five years you almost surely know her as a poker author. Isaacs is the writer of the highly acclaimed series of poker articles called "Chip Chatter". She has also penned a number of poker strategy books including 1000 Best Poker Strategies and Secrets, Queens Can Beat Kings, Ms. Poker Up Close and Personal, and the two-part series Ms. Poker I'm Not Bluffing.
What you may not know is that she is now a successful novelist, having just published White Knight, Black Nights. I've just finished it and I recommend it to all of you.
This is surely not a poker book, at least not chiefly so. Though it is set largely in Las Vegas and has a professional poker player as a central character – and introduces poker players as minor characters throughout – you will surely not become a better poker player by reading it. You will, however, be hugely entertained.
Isaacs presents a dramatic tale of discovery – of a woman's discovery of her own identity as a writer and poker player. She does so by walking the reader into the well-described conventional world of an unquestioning woman, and then following that woman through dramatic and painful twists and turns until the woman is transformed, with some difficulty and angst, into a more aware and more confident, independent person.
Isaacs doesn't end there. She also throws in some mass murder, general mayhem, and sexual addiction for good measure.
Isaac's story rings of autobiography – at least in part. Writer, poker player, woman, and a Las Vegas setting seem to spell out the author's fictionalized self. But Isaacs succeeds in presenting in full dress more than just her central character. She introduces us to a rich surrounding cast that is believable, complicated, and well drawn. The characters' dialogue sounds authentic. Their experiences are interesting and poignant. They are multi-dimensional – enough to make their stories compelling.
I enjoyed a number of things about the book. It is written economically – with a straightforward, matter-of-fact style. I did not feel that the author was trying to impress or overwhelm me with an overly 'literary' presentation – a problem for many first-time novelists. I also liked the character development. These were not one-dimensional caricatures meant as simple placeholders for a plot. I cared about them and their foibles.
Most of all, I liked the poker and the familiar Las Vegas settings. I liked being brought into an ultra-luxury suite at a Strip casino. I liked the poker tournament action. I wished there had been more of this – as I'm sure that Isaac's experiences could have provided a bookful. Perhaps she'll treat us to this in her next offering. I can't wait.
White Knight Black Nights
Author: Susie Isaacs
Mimi Mc Publications
November 2007
464 pages, $19.95