College Poker Life: Indiana University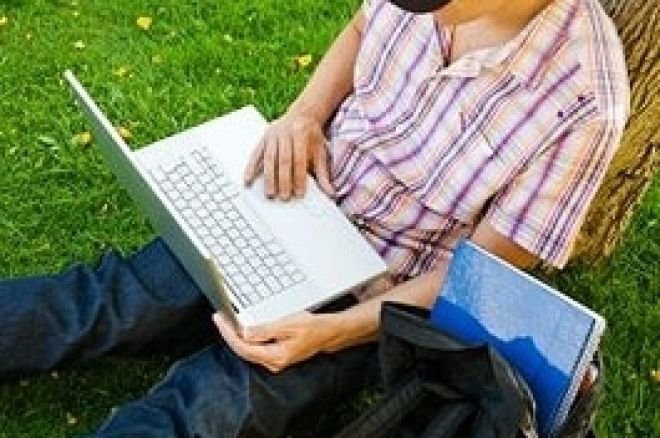 Students enrolled at Indiana University are returning to classes after a long and much-needed winter break. Many students eagerly anticipate their return to campus, if only, perhaps, for their favorite poker games. With so many poker options throughout the state, student poker players have much to look forward to this semester. The University of Indiana has eight campuses located throughout the state, and students attending any of the campusus have plenty of poker options for satisfying their poker appetites.
While the University of Indiana does not have an official poker club, the school has certainly been home to its fair share of poker tournaments over the last few years. Last Spring, the Union Board ran several tournaments that were free to the public. At the Melvin and Bren Simon Cancer Center, the Walther Cancer Institute has held a charity poker event open to anyone wishing to play, with entries priced at $200 per player. While the event had a steep buy-in, first place was a very posh $5,000. Last year, the Student Program Council held several free poker tournaments for students. The top three players in these tournaments each received prizes, while the event staff also organized free drinks and food for all participants.
Indiana students who enjoy freerolls should check out indysharks.com for info on great Indiana games. While many of these tournaments are free to the public, some do have age-21 minimums, while a few others also include a cover charge. Just make sure to double-check the web site before heading out. Students on the Indianapolis campus should also check out deadmoneyinc.com for a list of local, free tournaments located around the city. You won't want to miss out on the Monday and Tuesday free tournaments at Main Events, nor the Wednesday and Thursday free tournaments at Rookies. Both of these bars are great venues to enjoy the game, enjoy a few drinks, and socialize with a good group of friends. But just like before, make sure to call in advance and get the specifics before you make the drive.
Students looking to invest a little bit more than just their time also have plenty of options available to them on and off campus. Some of these games are invite-only, so it certainly helps if you can make friends. Students will be hard-pressed to find any real high-stakes action happening around the campus itself, but if looking for just a good night out with friends, and a cheap and affordable way to enjoy the game, any of the eight campuses will do.
If all these options simply aren't enough, or if you're looking to pad your bankroll with high-stakes casino action, the state of Indiana has plenty of options to suit your style. While the Argosy, Majestic Star and Blue Chip casinos are all viable options to students looking to run to the tables, many students claim that Caesars Indiana has the best poker room around. Caesars Indiana may be quite a drive from campus, but it is certainly well worth it. Its 33 tables offer games including hold'em, stud, and Omaha, and students will find many games to their liking. Limit hold'em choices range from $2/4 to $20/40, while stud starts at $2/10 and goes up to $40/80. Omaha starts at $5/10 pot-limit, while NL hold'em has the standard $200 mininum buy-in for $2/5, or $100 minimum for $1/2 stakes. Both stud and hold'em feature a bad-beat jackpot as well. The poker room also boasts daily poker satellites from 11AM until 11PM, and rebuy tournaments on Mondays, Tuesdays, and Wednesdays, with buy-ins ranging from $20 to $85. On Sundays, Caesars runs a regular 3PM tournament with a buy-in of $60 and an optional $5 add-on.
Although the spring semester has just started at the University of Indiana, students have plenty of poker to look forward to for the next four months. Whether it's the occasional campus-based free-poker tournament or a regular cash game on or near campus, students at the University of Indiana will surely enjoy the game in the months ahead.