The PokerNews Interview: T6 Poker's Torben Hubertz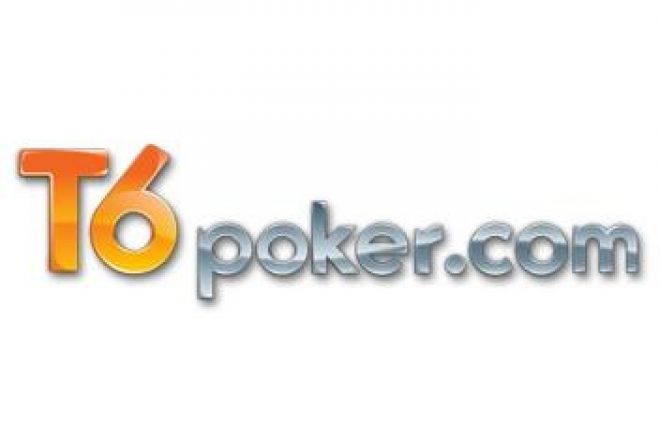 Among the newest online poker sites to make its presence known is T6 Poker. Under the leadership of its founder, Torben Hubertz, T6 Poker has quickly jumped from the gate, offering a specialized lineup of games catering to a young, aggressive player base. PokerNews sat down with Hubertz for a founder's-eye peek into one of the freshest poker sites on the Web:
PokerNews: Let's start with you. Tell us a little about your background.
Torben Hubertz: I am 31 years old. I worked several years in the insurance industry as an insurance advisor. I have always been an entrepreneur. I have several businesses within the IT sector - development, security, design, etc….
PN: What caused you to go from insurance to the Web?
TH: Hmm, good question... I don't really know. I suppose I am always exploring new opportunities and I just kind of fell in love with Web development and using my creative side. I love building up new stuff see it grow and looking at a particular industry and doing it different than everyone else.
PN: So, you started your own poker site?
TH: Yes, I am the owner. Actually, I think it's an interesting point to make. With most online poker sites, finding out who owns it can be an impossible process. If you go to the 'About Us' page on T6 Poker, you will see that I am listed as the owner. I think with any business, it's important to know ultimately who is running things. I wanted to be very open about this fact from day one.
PN: So, where did the idea of T6 Poker come from?
TH: I love aggressive poker, and I wanted to make a place that promotes it - a place where people could learn to play what I call 'real poker'. So, all tables and all tournaments are six-handed at T6 Poker – that's why the name 'T6' – tables of six.
PN: Do you play a lot of six-handed yourself?
TH: Yes. I want to make a place online that focuses a lot on sending people to live tournaments. Real poker is live, but you need online to practice and to learn the game. So I plan on sending a lot of players to live tournaments won on T6 Poker and hopefully we will be able to build a really big site with a lot of aggressive poker being played.
PN: You played in the Main Event last year, correct? Tell us what that experience was like.
TH: Yes, I have played the WSOP Main Event the last two years. I haven't met with much success, but both times were great experiences.
PN: You come from an entrepreneurial background. How can you differentiate T6 in a very crowded market – any special focus for that?
TH: Well, we have done it a bit different from others. We have a budget for advertising and guaranteed tournaments much higher than most other sites. We have done, so far, 200 fully branded taxis in Scandinavia with T6 Poker. We also have about 600 full-page ads in almost all poker magazines and newspapers throughout Europe.
We will also build a big team of pro poker players that will be playing at the big live tournaments all over the world, and we have teamed up with an affiliate marketing company that has 10,000-15,000 people that will help us find customers also.
PN: Most of the heat seems to be in Europe at the moment with online poker. Is that the market you will focus on primarily?
TH: Yes, we want to build a big site with a main focus on Europe. All the players we have signed so far are from Europe, also.
We have teamed up with Cyber Arts, who will provide the software. We have €3 million in guaranteed tournaments every month, including our six-handed PLO Omaha tournament every Sunday, which carries a €50,000 guarantee with a buy-in of only €55. We also have a €250,000 guaranteed every Sunday at 21:00 GMT. This is a no-limit hold'em tournament with a €165 buy-in. We also will have €10,000, €20,000, and €30,000 guaranteed tournaments daily, all with a €55 buy-in.
PN: Tell us about 'Team T6', and what you hope to achieve from that.
TH: Well, there are three powerful ways to advertise: 1) online; 2) offline; and 3) word of mouth. We want to be in it all. I think we will get a lot of branding thru offline marketing, but our customers will come from online efforts. 'Team T6' will bring us commitment and stability.
PN: Give us one goal for 2008 for T6 Poker.
TH: To become the poker site people think of when they think of aggressive and short-handed poker.