Poker Room Review: Trump Taj Mahal, Atlantic City, NJ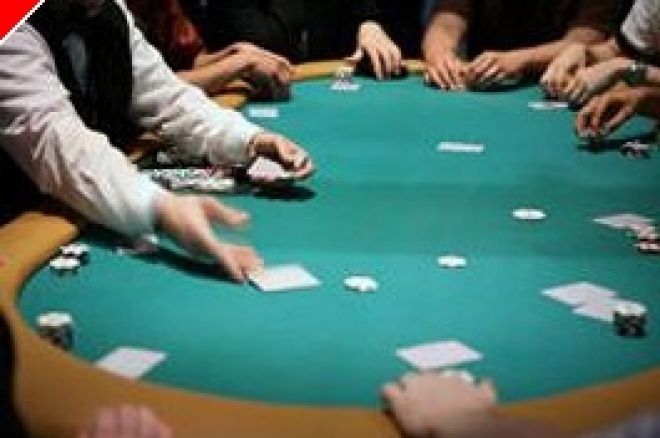 The Trump Taj Mahal Casino Resort in Atlantic City has what is surely the busiest, the biggest, and the most bustling poker room on the Atlantic City boardwalk. The Borgata, off the boardwalk by a mile or so, may have more tables and be physically larger than the Taj, but the Taj seems to have more action because of all of the players, crowded together in noisy chaos.
It also has the distinction, in my opinion, of being the dirtiest, the most disorganized, the loudest, and the messiest room in Atlantic City. But for the serious poker player these are near irrelevancies. This is the place for poker action – especially stud action.
I'm a stud player. Outside of Foxwoods, my home casino in Ledyard, Connecticut, there is no place for stud action like the Taj. When I was there early on Saturday evening, they had about fifteen stud games going, not counting low spread-limit games. There were spreading the following limits: $5/10, $10/20, $20/40, $40/80, and $80/160. The $5/10, $10/20, and $20/40 games had a few tables at each level as well while I was there – allowing for some game selection. Though I had been told that the bigger games tended to be at the Borgata, I was also told by some regular players that later that night they would have a $150/300, a $200/400, and a $300/600 game. They also had a $3/6—$15/30 'two-way' Stud-8 and Omaha-8 half-and-half game (30 minutes of each game, alternating) and a full compliment of low-limit hold'em. I also noticed $1/2, $2/5 and $5/10 no-limit.
In my mind, the Taj more than compensates for its somewhat seedy reputation with great comps that range from $1 an hour on the lowest stakes tables to $2 and $3 an hour on the bigger games. My $20/40 game was comped at a little better than $2 an hour (I was quoted $2.17 by one dealer and $2.25 by another). There are nearby eateries for spending these comps as well. I enjoyed a wonderful dinner consisting of an oversized chicken with rice noodle soup and kim chi for about $14.
Though there is the allure of action that comes from so many tables and so many players, I have found the mid-limit stud games to be relatively tough. I've played $20/40 stud a few times and the $15/30 mixed game as well. There are always at least three or four excellent players in these games – and rarely the awful fish that I've seen at Foxwoods. That's not to say that a good player can't profit in these tough Taj games. I managed to win $277 during my four hours of play there during my last visit. But they tend to be games with at least a few tight/aggressive players and a couple of loose/aggressive players – meaning that you have to be willing to ride the roller coaster.
The $10/20 games, on the other hand, judging from my limited experience, tend to be very rocky affairs indeed.
The $20/40 game is a timed game. Players pay $7 a half — $3 a half if the game is short. The lower-staked games are raked at 10% with a $4 max. There may have been a bad beat jackpot but, frankly, I didn't ask about it – so intent was I on my stud play while I was there.
There are also tournaments regularly. My advice is to call first to find out the latest schedule, as it tends to change regularly. The Taj is also the site of the annual United States Poker Championship. It has, in the past, been a national ESPN event – and it is one of the few big tournaments that still has at least one stud event.
If you're a serious poker player, this is a place you must visit while in Atlantic City. With so many other rooms to choose from, that's high praise indeed.
Trump Taj Mahal
1000 Boardwalk at Virginia Avenue
Atlantic City, NJ 08401
(609) 449-1000