College Poker Life: Carnegie Mellon University, Pittsburgh, PA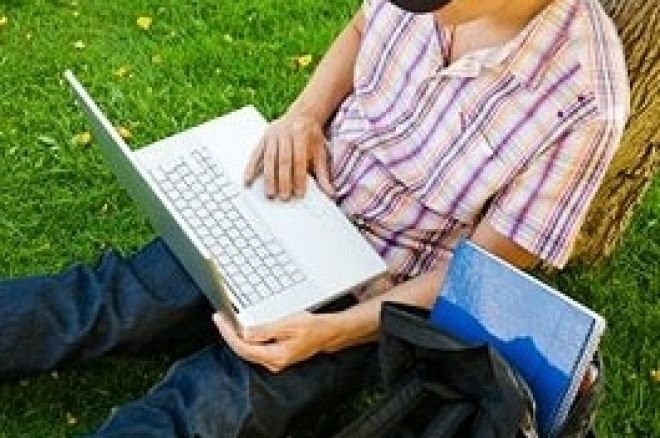 Students attending Carnegie Mellon, the prominent research university located just a few miles out of downtown, have faced their fair share of ups and downs when it comes to poker. On the upside has been the impressive list of growing poker options around the city for students, while on the downside, Pittsburgh's normal winter weather has waged war on those not brave enough to dare attempt a drive to the local tables.
Carnegie Mellon lacks an established poker club, but there are plenty of student organizations around campus that hold somewhat regular poker and casino nights. Students interested in these events will want to keep an eye on the Mellon College of Science GSAC (Graduate Student Advisory Committee) which has been known for hosting excellent campus poker nights. The Student Affairs website is another place of interest for students, as the site features upcoming activities hosted around the University Center, with October the last time a poker night was listed.
The university is well known in the world of poker, most recently thanks to Dr. Tuomas Sandholm, a computer scientist for the university. Dr. Sandholm developed the poker program GS1,which beat two of the best poker programs available in a competition, and Sandholm quickly worked on creating the GS2 to compete in the American Association for Artificial Intelligence's first Computer Poker competition. The GS2 came in third place during the Series Competition, a competition meant to focus the machines on holding their own against all other players, not just heads-up against other machines. Besides the poker program, Dr. Sandholm is able to use his knowledge and skills with computers towards "making the world a better place," and last year helped design a program which helps aide in successful kidney transplants. Also in the spotlight is Audrey Kania, a Carnegie Mellon graduate, who in 2004 became co-founder and executive vice president of the World Poker Tour. Students may also know the name of Jeremy Olisar, a fellow student who in 2005 won Absolute Poker's "Win Your Tuition" online tournament and secured an entire semester's worth of tuition.
What once was a dominating bar scene around the 'Burgh, with leagues and regular weekly play, has slowed some of late. Outside of bar leagues and tournaments, some area games have been raided, and thus there has been a recent decline in the amount of regular, easy-to-find games. With the opening of new casinos in the region, students once able to pull up a seat at local establishments for freerolls now find these games fewer in number. Students willing to risk traveling a bit off campus won't be too pressed to find nice $10/20 home games, however.
If not in the mood for private games, students can enjoy the great atmosphere at the new Mountaineer Casino and Racetrack, where the play is soft and the games are plentiful. Students willing to make the drive to the tip of W. Virginia won't be disappointed, as the casino hosts 37 tables, with hold'em, Omaha and stud running regularly. Friday and Saturday nights are reserved for the big game, a $10/25 NL Hold'em affair that starts late and runs until early, and serves as a great opportunity for those students looking to make some serious bank. The casino also features plenty of regular tournaments, some sit-and-go style, along with a daily, $75+25 deep-stack tournament (4,000 starting chips) that runs Monday through Thursday. Students over the age of 21 looking for casino action need look no further than Mountaineer. Whether you're looking for high-stakes action or regular tournaments, the Mountaineer will become your home away from home, even if you have to drive over an hour to get there.
For those students who see Mountaineer as a bit too far of a drive, there's always Wheeling Island Gaming and Downs (in Wheeling Downs). The Downs houses a 20-table poker room which sees hold'em, stud, Omaha H/L and Omaha Hi played regularly, and it isn't as far a drive as Mountaineer.
With the winter weather finally beginning to break, students looking to get back to their regular poker games will find traveling easier. Whether seeking the occasional campus tournament or longing for casino action, students attending Carnegie Mellon can certainly look forward to spring.