College Poker Life: University of North Carolina, Chapel Hill, NC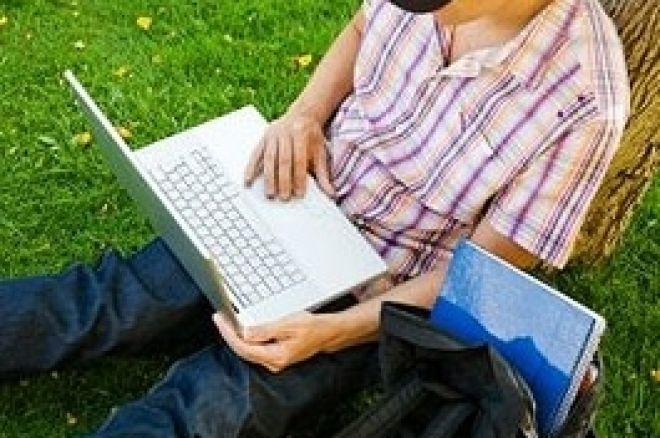 Students attending the University of North Carolina at Chapel Hill have an abundance of poker options at hand. Because of the many choices available to UNC students, it's been a great year for the game — even though the school is without a weekly poker program and the state is without any casinos. Students looking for local free tournaments or small-stakes action should be delighted in all that the city of Chapel Hill offers.
UNC doesn't have a poker club that meets regularly, but they do have other poker options on campus that students can enjoy. Some of the university fraternities and sororities have sponsored Casino Night events or hold'em poker tournaments in the past, and the Great Hall even held a UNC Homecoming Poker Tournament last semester. But, if you're a student on the UNC campus and you're looking for a great way to play, then don't miss the fourth annual "Hold Em for Hunger" tournament. This year's tournament will be held at the Eddie Smith Field House and is open to any and all players. The tournament is scheduled for noon on April, 20th, and although early registration for the event has already closed, students will still be able to pick up tickets at the pit during April 6th — April 20 for $20 a pop. The available seats will close out soon, so make sure to snatch one up as soon as possible. Prizes for this year's event include a big-screen HDTV, a $400 hotel voucher from STA Travel, a very hard-to-find Nintendo Wii, an iPod Nano, gift certificates and more. This event has seen great success over the years that it has run and students won't want to miss out at a chance to win some of the many, many prizes available.
There are also several bars around the Chapel Hill campus which host freeroll tournaments for students not interested in investing too much into their poker fun. These freerolls serve as a great way to improve your game, and also as a way to help keep your bankroll protected while still enjoying some poker action. Students will want to check out Woody's Tavern on Tuesdays at 7pm and 10pm, as well as Spanky's Restaurant and Bar on Wednesdays at 7:30pm and 10:30pm. Goldie's Grill down in the Triangle also offers up Sunday night tournaments at 7:30pm and 10:30pm, but these seats go pretty quick so make sure to arrive early if you want to guarantee a spot. For students who enjoy regular freerolls, and don't mind traveling outside of campus to participate, make sure to check the website www.pokertaverns.com/PlayersLounge/Tournaments/Events/default.aspx to find a listing of the area's freeroll and league play.
At the present time, North Carolina doesn't have any casino action to offer its students, but those willing to make the drive into Virginia will find that Colonial Downs may satisfy their hunger for casino-like poker action. The Colonial Downs serves mainly as a racetrack and betting establishment, but as of late has also been home to a few poker tournaments that students desperately seeking professional casino-style poker may find worthwhile. The plus side to these events is that they're for any player over the age of 18, which works great for all college students; besides that, they're free. Interested students will want to check www.colonialdowns.com/otb/generalinfo.php for detailed information about the events.
With the spring semester in full stride, UNC students still have plenty on the horizon to be excited for when it comes to poker. Whether you're looking for the occasional, friendly house game, or bar-scene action that won't cost a dime, the University of North Carolina campus offers students an abundance of poker options.