Sinai Grand Event is First Major Poker Tournament in Egypt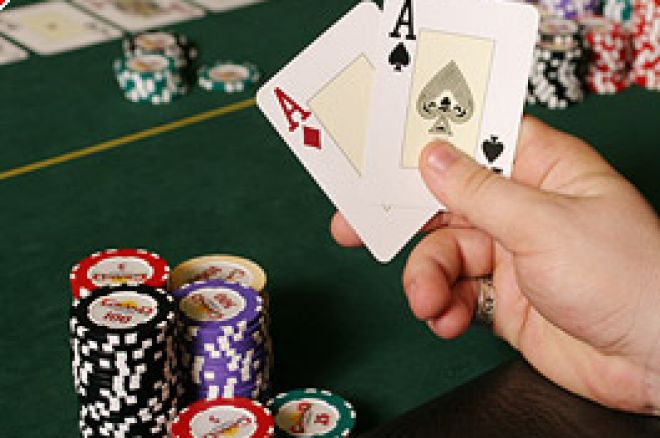 (special to PokerNews)
Poker in the Middle East continues to grow, as evidenced by the recent win of Swedish native Fredric Ollsen in Egypt's first-ever major poker tournament, a no-limit hold'em tournament at Sharm El Sheikh's Sinai Grand Casino in Egypt. Ollsen's victory in the €500 main event capped a series of events that ran from January 28 to February 3, 2008. Four smaller tournaments ranging from €100 to €200 each preceded the two-day tourney that Ollsen, who now lives in Finland, captured.
53 entrants arrived at Sharm El Sheikh, a popular Red Sea tourist destination, to compete for what would be announced as €7,000 in first-place money. All 53 players were from other countries, because Egyptian law allows only citizens of other countries to gamble in Egyptian casinos. The first day saw 30 players eliminated, with survivors returning on Day 2 to set the lineup for the final table, with players and chip counts as follows:
Jon Backman (Sweden) — 102,400
Colin Thompson (UK) — 67,800
Valadis Muizicka (Latvia) — 57,800
Serge [unknown] (Morrocco) — 57,000
Janne Takala (Finland) — 39,700
Fredric Ollsen (Sweden) — 29,300
Tommaso [unknown] (Italy) — 24,400
George Crawley (UK) — 18,300
The first casualty at the final table was George Crawley, whose
lost out to Tommaso's
on a board of
. Crawley collected €800. Soon after, three players were involved in a pot that saw Serge, with
, and Ollsen, with
, go all in before a flop that was also called by Colin Thompson with
. Thompson had the other players covered. The board brought
, Ollsen picked up a 80,000 pot, and Serge exited in seventh place collecting €1,000.
Thompson recovered later when he raised 10,000 on the button with
, and was reraised all-in for 33,000 by Janne Takala with
. Thompson called and the flop interestingly came
, giving both players hope, but the turn
and river
gave Thompson the pot. Takala exited in sixth with €1,100. The next person out was Tommaso, who went all in for 35,000 with
. He was called by Ollsen with
, who flopped the flush when
arrived. The board ran out
and
and Tommaso departed in fifth place with €1,300.
Three hands after a short break, Thompson reraised all in with
for 89,000 in chips after Backman, with
, bet 16,000 on a flop of
, which Backman called. The turn came
and, cruelly for Thompson, a river
gave Backman a flush. Thompson exited in fourth with €1,800. After losing several hands, Backman moved in on a flop of
. Ollsen called with
. A
turn and
river missed Backman's outs, assuring his exit in third for €2,400.
With Ollsen holding over two thirds of the chips, the tournament concluded when Valadis Muizicka moved all in with
after a
flop. Ollsen called and showed
. A turn
and river
gave Muizicka a straight, but also filled Ollsen's winning flush. Muizicka collected €4,000 for his runner-up finish and Ollsen took home €7,000, plus the honor of being the first-ever Egypt Open Main Event winner.